Philippines Contemporary Artists
Filipino Artists/Art News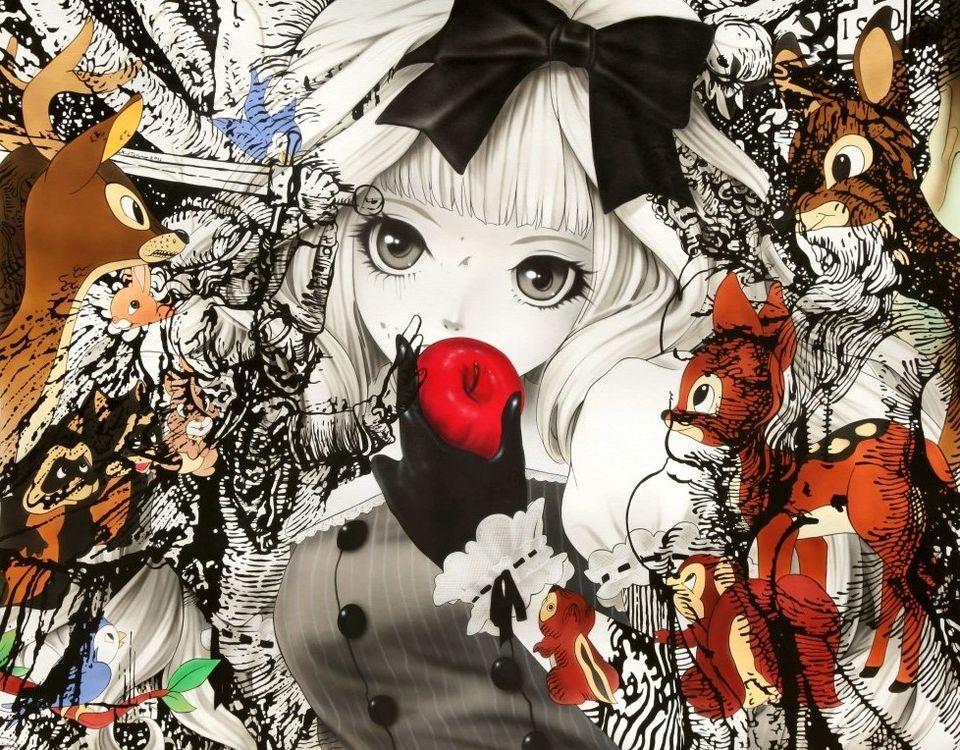 RONALD VENTURA
An Introspective
Filipino artist Ronald Ventura presents his exhibition "An Introspective" at the New Art Museum in Singapore, from 14 October 2023 to 28 January 2024. In this exhibition, the artist looks back and forward at the same time. It's not a retrospective as such," he explains. It's not as if a specific era in his artistic practice is dead. Series such as "Humanime", "Zoomanity", "Human Study" or "Stripe" are not finished and have no logical conclusion, because the artist is constantly revisiting his work. This is not a museum of dead things, but rooms of works of art captured in their evolution towards something else. And even the artist doesn't know what that something else is. In his 'Comic Lives' series, Ventura deliberately uses Japanese cultural references (Naruto, Pokemon, etc.) alongside their American equivalents, to underline the overlapping cultures prevalent in today's world. Ventura's sculptures tend to oscillate between the mythical and the caricatured. His series of dog heads is almost totemic: guardians of eternal vigilance, keepers of the peace.
RONALD VENTURA: An Introspective | Whitestone Gallery (whitestone-gallery.com)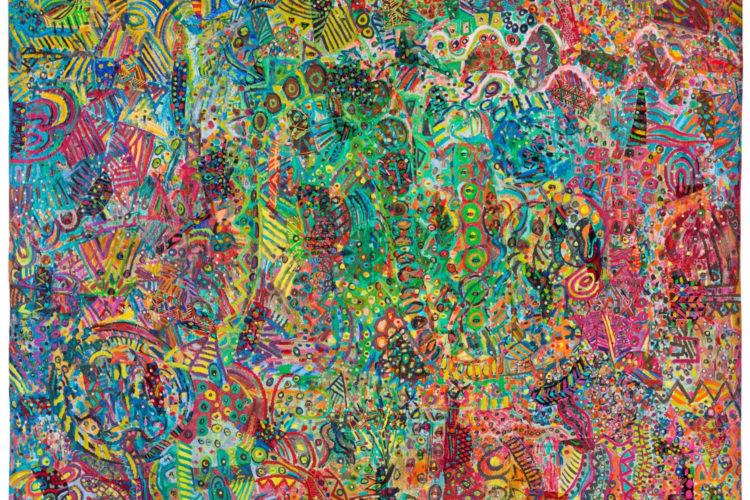 PACITA ABAD
Retrospective
The first retrospective of the Filipino artist Pacita Abad (who died in 2004), at the San Francisco Museum of Modern Art (21 October 2023 - 28 January 2024), presents more than 40 works, including her famous trapunto paintings: padded and quilted canvases that Pacita Abad adorned with materials and methods that she studied throughout her life. In a career spanning 32 years, this prolific artist has produced a large number of works of art that cover a wide range of subjects - from colourful masks to complex underwater scenes and abstract compositions - revealing visual, material and conceptual concerns that still resonate today. This exhibition celebrates Abad's bold self-determination, commitment to social justice, and radical artistic experimentation for which she received critics.
Pacita Abad · SFMOMA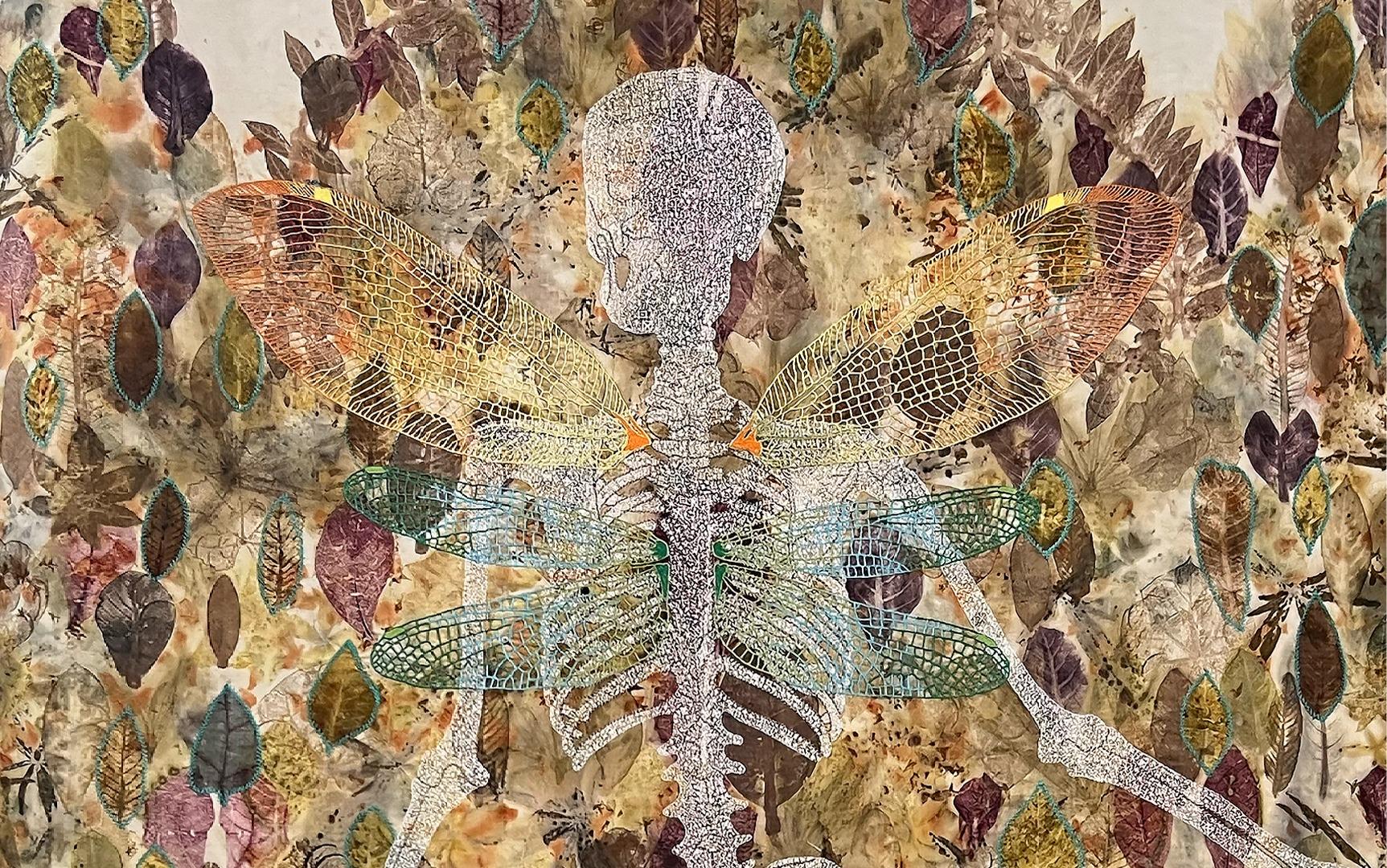 GERALDINE JAVIER
A Tree is not a Forest
From 18 November to 20 December 2023, Silverlens galleries in Manila presents the exhibition "A Tree is not a Forest" by Filipino artist Geraldine Javier. As an artist and farmer, Geraldine Javier explores the processes of nature on a daily basis. Her recent research has extended to the work of historical naturalists David Attenborough, Maria Sibylla Merian, Leonard Co and Jane Goodall. For Geraldine Javier, these discoveries are important in addressing our environmental concerns. With this in mind, the artist creates paintings and textile installations and shows the potential of flora. Geraldine Javier is one of the most important and collected contemporary artists in the Philippines.
Silverlens (silverlensgalleries.com)
Filipino Artists. Profiles, Works & Exhibitions
Sales of Philippine contemporary art amounted to $8,034,058, according to the Artprice 2022 report. Some artists' works can fetch high prices, such as Ronald Ventura, who ranked 87th in the Artprice 2020/2021 Top 500 Contemporary Artists in the World with a turnover of $4,360,764. His work 'Party Animal' sold for $2,477,653.39 at Christie's HK on 24 May 2021. Locally, the market continues to grow with two auction houses in Makati: León Gallery and Salcedo Auctions. The growth of the Art Fair Philippines is also contributing to the market.
ANDRES BARRIOQUINTO
ANDRES BARRIOQUINTO. Born in the Philippines, Andres Barrioquinto is a contemporary artist known for his surrealistic portraits layered with Japanese art style and patterns. He is considered a rising star of the contemporary Southeast Asian art scene.
PROFILE
Andres Barrioquinto is born in the Philippines in 1975.He spent his teenage years in Hong Kong. Then he went back to Manila to get his college education. He pursued formal art education at the University of the Philippines and studied Fine Arts major in painting at the University of Santo Tomaslin (2000). In 2003, he was selected as one of the 13 Artists Awardees by the Cultural Center of the Philippines.
With fine strokes in acrylic and oil, the artist renders recognizable faces in subdued tones. In his paintings, men, women, and anthropomorphic animals are shown in forests plentiful with butterflies and birds.
The darkness in his old style still creeps into his newer works, though masked by the calmness of flowers, birds, butterflies, and traditional patterns belonging to Japanese culture – specifically ukiyo-e, Japanese woodblock prints from the Edo period.
In 2018, he mounted an exhibition at the National Museum, making him one of the few living artists to do so. Called "Portraits," the show featured industry leaders, influential patrons, and A-list connoisseurs immortalized in Barrioquinto's hyperrealist portraiture.
A collection of 14 of surreal and hyperrealistic paintings by Andres Barrioquinto were showcased in « Realistic Abstraction » at Tang Contemporary Art in Bangkok in 2022.
In 2022, a monograph comprehensive monograph on the life and career of Andres Barrioquinto was published.
EXHIBITIONS
Andres Barrioquinto has had several solo exhibitions across Asia and Europe. He also holds the honor of being the first Filipino to win in the Taiwan Biennial, the Asian country's premier fine art platform and festival.
One of his most notable paintings, Procession (oil on canvas), holds the highest auction sale price for the artist at $359,777 in 2019.
→ EXHIBITIONS
ELMER MISA BORLONGAN
ELMER MISA BORLONGAN is a contemporary Filipino artist, known for his figurative expressionism. He has received multiple awards including the Cultural Center of the Philippines (CCP) 13 Artist Award in 1994 and the 2004 Award for Continuing Excellence and Service, Metrobank Foundation.
With cumulative sales of $605,244 (24 lots), Elmer Misa Borlongan ranked 326th in the Artprice 2020/2021 Top 500 Contemporary Artists in the World.
Many of the artist's works have been sold at auction such as 'Quiapo' sold for $209,385, his record, by Leon Gallery, Makati, at 'The Magnificent September Auction 2016'.
PROFILE OF THE ARTIST
Elmer Borlongan was born in 1967 in Manila. He trained in painting under Fernando Sena from the age of 11. He graduated from the University of the Philippines' College of Fine Arts (Major in Painting) in 1987. Elmer Borlongan and his wife, artist Plet C. Bolipata, live in San Antonio, Zambales.
Elmer Borlongan paints stories of everyday life, survival and endurance amidst poverty and despair. His work is characterized by stylized figuration, bald heads, large eyes and elongated limbs. Elmer Borlongan spent his childhood in the urban centers of Manila. Indeed, his sensibilities, his choice of subjects and themes, were from the beginning in tune with the daily struggles of the Filipino working class. It was especially his depiction of the homeless and street children that brought the young artist to the attention of the Philippine art world in the early 1990s. His paintings evoked empathy, but the artist also wanted to show the humor implicit in the simple lives of the people.
In the late 90s, Elmer Borlongan moved to San Antonio, Zambales, a rural province northwest of Manila. Between the works of Elmer Borlongan before and after 2002, we can see differences. When he was based in Manila, his paintings depicted urban degradation. His paintings were populated by emaciated beggars trying to make a living in the streets of the city, and his colors were darker. After moving to San Antonio, he began drawing more rural scenes: vendors carrying a pool of freshly caught fish, a family sitting in what looks like a cloth boat. His colors are also brighter. Elmer Borlongan continues to depict the lives of Filipinos, from provincial fishermen to beggars on city streets, to jeepney drivers.
EXHIBITIONS
Elmer Borlongan has had numerous exhibitions in the Philippines and abroad. The Metropolitan Museum of Manila dedicated a retrospective exhibition "An Extraordinary Eye for the Ordinary", from January to March 2018. In February 2017, the Ayala Museum in Manila organized a retrospective exhibition of the artist, entitled "In City and Country" which traced his career from 1992 to 2012.
Latest exhibition: 2022 When Time Stood Still" , galerie Géraldine Barnier, Paris
MARTIN HONASAN
MARTIN HONASAN is one of the most promising contemporary Filipino artists in his country. In 2017 he sold a work entitled Monologue (Diptych) (2014) at León Gallery, Makati? for $18,348
https://www.instagram.com/martinhonasan/?hl=en
PROFILE OF THE ARTIST
Martin Honasan was born in 1976 in Quezon city. He received his Bachelor of Arts degree in Interdisciplinary Studies (Psychology and Communication Arts clusters) from Ateneo de Manila University. He then worked as a marketing manager in advertising (1999-2001) and then created his own graphic design company (2001-2004) to finally return to his first love: painting. He lives and works in Marikina, Metro Manila.
Martin Honasan appeared on the Philippine art scene in 2002. He first made interpretations of street scenes based on photographs, colored with watercolors. He then focused exclusively, almost obsessively, on faces. "I feel that I don't need a bust or too many ancillary things to express what I want to say in my paintings," he said. Martin Honasan attributes the evolution in his creative process to his partner Barbie Almalbis, a singer and actress. He combines portraiture with elements of nature (water, earth, air and fire) as materials for his paintings. He uses these environmental factors that influence the psychological and emotional aspects of morality, existence and spirituality.
Martin Honasan first scans the textures, cuts the canvases, creating folds and wrinkles, before using brush and paint to make faces presented in a chaotic universe. He lets his mind go on a journey of discovery of facial features, from random patterns of a psychological phenomenon called pareidolia. He draws inspiration from the faces of those closest to him and creates portraits using pre-created textures and patterns. "I gave so much meaning to the smallest details of their expressions, to highlight the subtleties of their faces," says Martin Honasan. The artist adds that he has also slowly grown accustomed to incorporating recognizable parts of his own face into his work.
Martin Honasan created his Series Bautismo (2019) during a tropical hurricane that swept through his hometown in 2018. "Bautismo continues my current practice of exploring damage-based modes of production, creating altered, struck, distorted works and using the physical language of paint (brushstrokes, manipulated surfaces, selected hues) to achieve a portrait," the artist recalled.
In his latest exhibition "Closing the Gap" art Art Cube Gallery, in 2022, the artist presented a series of portraits exploring the mysteries and wonders of life.
EXHIBITIONS
Martin Honasan has had several solo exhibitions since 2011: 2022 "Closing the Gap", Art Cube, Gallery ; 2019 "Bautismo", Art Cube Gallery, Makati, Philippines
Honasan has also participated in various group shows and individual exhibitions since 2005 in Hong Kong, Indonesia, and Japan, and local and international art conventions such as Art Fair Philippines, Art in the Park, Bazaar Art Jakarta, and Manila Art. In 2016 he participated in an artist residency program in Osaka, Japan where his completed works were exhibited at the YOD Gallery for his 10th solo show.
LAO LIAN BEN
LAO LIAN BEN is a contemporary Filipino artist who creates multidimensional abstract paintings. He is touted as one of the pioneers in assemblage art in the Philippines.
With cumulative sales of $318,964, Lao Lian Ben ranked 483rd in Artprice's (Proceeds of Sales) ranking of the art market worldwide in 2015. Many of the artist's works have been sold at auction including 'Wood Void' (1985), at Leon Gallery, Makati, in 2015 for $109,159 and 'Under the Influence of Moonlight' (1979) sold at Leon Gallery, Makati ('The Asian Cultural Council Philippines Art Auction 2017) for $111,877 and 'Untitled' (1980), sold for HK$88,125 (€10,138) at Bonhams, Hong Kong in March 2019.
PROFILE OF THE ARTIST
Lao Lian Ben was born in 1948 in the Philippines. He graduated from the University of the East, School of Fine Arts, Major in Painting, Manila
Lao Lian Ben is a painter of abstraction. He mainly paints wall sculptures. He creates movement through large layers of paint, layering objects and materials. There is a set of contrasts in his works between free organic forms and geometric order. The artist masterfully masters blacks, whites and grays. Like the vision of a man on a spiritual quest, Lao Lian Ben's paintings radiate light. Lao Lian Ben explains that his art is about silence. His abstract ink works are based on Sumi-e painting, a Japanese philosophy of painting with ink and brush. His mostly monochromatic works emanate a great serenity. They lead to a deep contemplation in the sense of the Zen tradition. "Like the empty bowl of a Buddhist monk, Lao Lian Ben's paintings, in their naked simplicity, are an endless feast for the mind" (Leovino Ma. Garcia).
Lao Lian Ben paints very large paintings, three of his latest paintings "Into Light," "Water" and "Monk's Table" shown in the exhibition 'Lao Lianben, Black Water: A Monk's Dream" in 2015, measure 10 feet by 8 feet for example, "Soot" and "Monk's Table" measure 10 feet by 7 feet.
EXHIBITIONS
Lao Lian Ben's solo exhibitions include the most recent: in 2016/2017 "Sense of Light" Lao Lianben Solo Exhibition, Taipei, Michael Ku Gallery; in 2015 'Lao Lianben, Black Water: A Monk's Dream', Blanc Art Space, Quezon city; in 2012, 'Soot', Blanc Penisula, Manila, 'Remnant by Lao Lian Ben', Capitana Gallery, Talisay City; in 2009 'Lao Lian Ben' White Compound in Mandaluyong city.
Lao Lian Ben has also participated in numerous group exhibitions including: in 2019 Cao and Lianben, Calle Wright, Manila; in 2016, Philippines Art Fair 2016, represented by Galerie Blanc; in 2015 "Southeast Asian Abstraction: A New Dialogue", Sotheby's Hong Kong, Philippines, Manila; in 2014 "Framed Abstraction", CCP- Cultural Center of the Philippines, Manila; in 2013 "Black And White Exhibit", Galleria Duemila, Pasay City; in 2011 "Munnyfestation", White, Quezon City.
The artist has also received several awards and distinctions: in 1995, Alumni Award, University of the East, in 1982 Mobil Art Award, in 1979 Critic's Choice, Ma-Yi Associates, in 1977 Second Prize Painting, Art Association of the Philippines, in 1975 Outstanding Achievement in Painting, University of the East, in 1968 First Prize, Graphic Art, Shell Art Competition.
MARIA TANIGUCHI
MARIA TANIGUCHI is a contemporary Filipino artist. She creates large brick paintings in which she explores the possibilities of forms. She uses techniques of transformation, series and repetition of images. She also does sculpture, video and photo work. The artist's paintings from a 2008 series (Untitled) shown at Art Basel Hong Kong in 2015 were all purchased by institutions in Hong Kong and Brisbane. On November 26, 2015, she received the Hugo Boss Asia Art 2015 award at the Rockbund Art Museum in Shanghai. Last sale of the artist at Phillips Auction in Hong Kong on December 3, 2020: HK$302,400 for a work dated 2014 (Untitled).
NEWS
From May 4 to 17 June 2023, Maria Taniguchi presents a solo exibition "Figure Study" at Silverlens gallery New York.
PROFILE OF THE ARTIST
Maria Taniguchi was born in 1981 in Dumagete, Philippines. She studied sculpture at the University of the Philippines and obtained her BFA (2006) and then at Goldsmiths in London where she obtained an MAF in Art practice (2009). She then continued with a post academic program for artists working with images, the LuX associate artists Program, in London. She lives and works in Manila.
Bulky bricks, which can be up to 5 meters high, an ultra simplistic representation, a density of matter, is in some ways the artist's signature. Over the past five years, she has produced a series of large canvases in which she has explored the possibilities within a neutral composition, with different surface configurations. Since she began making her first brick wall in 2008, she has created many, many more, all titled 'Untitled. "People look at this work and see abstract images, but in reality they have a purpose," explains Maria Taniguchi. "These paintings take time and help me regulate my own production, my thoughts.
EXHIBITIONS
Maria Taniguchi has had numerous solo exhibitions since 2003. Among the most recent are: 2023 "Figure Study" , Silverlens gallery New York ; 2021, room of phases, Silverlens, Manilla ; 2020 OUTBOUND, site-specific project commissioned by National Gallery Singapore ; 2019 Maria Taniguchi, Carlier I Gebauer, Berlin, Germany; 2017 'Maria Taniguchi', Silverlens gallery, Manila, 'Maria Taniguchi', Taka Ishii Gallery, Tokyo; 2016 Institute of Contemporary Art Singapore, Queensland Gallery of Modern Art (GoMA), Australia ( 8th Asia Pacific Triennial of Contemporary Art), 'Maria Taniguchi, Things That Can Happen', Hong Kong, Maria Taniguchi, Ibid Gallery London ; 2015 Maria Taniguchi, carlier/ gebauer, Berlin; 2014 Maria Taniguchi, Silverlens, Singapore and Manila, Philippines; 2013, Art Statements, Art Basel 44, Switzerland, 'Without a Murmurat' MCAD Manila; 2012, Maria Taniguchi, Silverlens, Manila, Philippines, End Frame Video Series 3: Untitled (Celestial Motors), Silverlens, Manila, Philippines, Rambler's Association (with Adam Avikainen), ARTSPACE, Auckland, New Zealand; 2011 Echo Studies, Jorge Vargas Museum, Manila.
BIO/EXHIBITIONS
Maria Taniguchi received the Ateneo Art Award in 2011 and 2012.
Maria Taniguchi is represented by Silverlens Gallery in Manila.
RODEL TAPAYA-GARCIA
RODEL TAPAYA-GARCIA is a renowned contemporary Filipino artist and one of the most active in Southeast Asia.
With cumulative sales of $612,540 (15 lots), it ranked 252nd in the 2018-2019 Artprice ranking (sales revenues) of the art market worldwide. He was 307th in Artprice's ranking of the top 500 contemporary artists in the world with cumulative sales of 656,839 (17 lots).
https://www.rodeltapayaart.com/
https://www.facebook.com/Rodel-Tapaya-Official-466399093459356/
https://www.instagram.com/rodeltapaya/?hl=fr
NEWS
From 4 Mai to 5 June 2023, Rodel Pataya shared a show with the German artist Oska Gutheil, " A Tale of two cities" , at Tang Contemporary Art Hong Kong.
PROFILE OF THE ARTIST
Rodel Tapaya was born in 1980 in Montalban, near Manila, Philippines. After winning an international painting competition, he went on to receive the prestigious Top Prize at the Nokia Art Awards, which allowed him to study drawing and painting at Parsons School of Design in New York and the University of Helsinki in Finland. He completed his studies at the College of Fine Art at the University of the Philippines from which he graduated. In 2011, he won the Signature Art Prize awarded by the Asia-Pacific Breweries Foundation and the Singapore Art Museum, an achievement for a Filipino artist. He lives and works in Bulacan, Philippines.
Rodel Tapaya mixes folk tales and contemporary reality. He studies the world through the prism of folk tales, legends, Filipino mythologies and pre-colonial research. He creates whimsical montages of his characters, mainly gods and fairies, which he transforms into ghosts that haunt a civilization where they dominate but do not fully belong. He mixes modern and traditional forms of painting and his works are always very colorful. The artist uses media such as acrylic on canvas, under glass painting, diorama and drawing.
Rodel Tapaya's painting often evokes the paintings of Hieronymus Bosch and some other narrative painters. But he demonstrates a unique style mainly due to the peculiarity of Philippine folk literature. In an interview with the Philippine Daily Inquirer after winning the Signature Art Prize in 2011, Rodel Tapaya explained that he has always considered "narrative painting" as his strong point and that he has always sought to tell moral stories in his paintings.
In one of his large acrylic paintings on canvas titled, "Like a bird that leaves its nest is a man who leaves his home," Rodel Tapaya questions the theme of flee and connects it to ideas of self-assertion. He discusses moving away from comfort zones to areas of courage in order to achieve certain goals in life.
The great themes of love and war are now used by the painter in his large paintings. Such as his reminder of a recurring allegory about forbidden love, the legend of Luna and Mar in his work, Full Moon.
EXHIBITIONS
Rodel Pataya's latest solo exhibitions: 2022 "Animals Moved by Music", Yavuz Gallery, Bangkok ; 2019 "On the Benefits of a Crowded Space", A3 Arndt Art Agency, Manila; 2018 "Myths and Truths", Tang Contemporary Art, Beijing
Exhibitions
RONALD VENTURA
RONALD VENTURA is one of the most fashionable contemporary artists in Southeast Asia, leader of the younger generation of Filipino artists. With cumulative sales of nearly $3 million (18 lots), he ranked 89th in the Artprice ranking (sales revenues) of the art market in the world in 2019. He ranked 87th in the Artprice 2020/2021 ranking of the top 500 contemporary artists in the world with a turnover of $ 4,360,764 (30 lots sold).
His work "Meeting Myths" sold for $907,695 at Sotheby's Modern and Contemporary Asian Art Evening Sale on October 2, 2016. His work "Voids and Cages" was offered at the Asian 20th Century and Contemporary Art Evening Sale, at Christie's in Hong Kong, on May 25, 2019, for an estimated price between $102,392 – $153,589. It sold for $302,376. On October 5, 2019, he sold at Sotheby's HK a painting entitled "Super than Superman" (2018), $664,652. His work 'Party Animal' was sold $2,477,653.39 at Christie's HK le 24 Mai 2021.
https://www.instagram.com/ronaldventurastudio/?hl=fr
https://www.facebook.com/Ronald-Ventura-1096932557019213/
PROFILE OF THE ARTIST
Ronald Ventura was born in 1973 in Manila. He began his interest in art making at an early age, attending summer workshops during his high school years. He received his Bachelor of Fine Arts (BFA), Major in Painting, University of Santo Tomas, Manila, (1993). He now lives in Quezon city, Philippines.
Ronald Ventura creates overlays of images and styles, ranging from hyperrealism to comic books to graffiti. For him, it is a metaphor for the multi-faceted national identity of the Philippines, the result of successive Spanish, Japanese and American occupations. He practices painting, sculpture and mixed media for which he uses the same themes and aesthetics. Ronald Ventura reinvents a visual language, fusing Eastern and Western imagination, tradition and modernity, fine arts and pop culture.
In his works presented at the exhibition 'E.R.(Endless Resurrection) at Tyler Rollins Gallery in New York in September 2014, the artist also showed the horrific nature of the blood rites that continue to be practiced in some parts of the Philippines: penitents who flagellate themselves with bamboo sticks or spend hours nailed to wooden crosses.
Ronald Ventura was exhibiting for the first time in Japan, at the Ginzha New Gallery in Tokyo, in late 2018. In this exhibition, he asked the question, "Do people have lives that are more like comic books these days? Or "are comic books important in everyone's life?" or how the artist interprets existence: fast, instant and bewildering, animated. The artist purposely used pop cultural references (Naruto, Pokemon, etc).
The exhibition "Wild State of Mind" at Tyler Rollins Fine Art, New York from October 6, 2017 to January 27, 2018, explored the intersections between reality and fiction, madness and sanity, logic and instinct, putting down the dualities that impose a clear division between humans and wild animals.
Ronald Ventura presented: "An Introspective" at Karuizawa New Art Museum in Nagano, Japan, from August 7, 2021 to April 10, 2022. This retrospective exhibition included more than a hundred works by the artist, including sculptures and paintings, made over the past thirty years
EXHIBITIONS
Ronald Ventura had his first solo exhibition in 2000, at the Drawing Room gallery in Makati City, entitled 'All Soul Day'. In 2009, he was exhibited for the first time in the United States, at the Tyler Rollins Fine Art Gallery in New York: 'Metaphysics.
From January 30 to March 4, 2017, the MET Museum in Manila presented an exhibition of Ronald Ventura "Shadow Forest: Encounters and Explorations", consisting of various works by Ronald Ventura, from his lithographs dating from the 90s to his human-sized mechanical carousels of 2016.
Ronald Ventura's recent solo exhibitions include: In 2022 "An Introspective" at Karuizawa New Art Museum in Nagano ; In 2019-2020, Primae Noctis Art Gallery, Lugano, Italy; 2019 Primo Marella Gallery, Milan, Italy
BIO/EXHIBITIONS
For the eleventh edition of Art Jakarta, 2019, Ronald Ventura was bold with his design of a Bobro's World Tour Jakarta, a "man-cave" with a karaoke room. Visitors entered through the mouth of a huge golden sculpture of a dog gnawing on a bone.
https://www.youtube.com/watch?v=EXbjpX-TiAM
RYAN VILLAMAEL
RYAN VILLAMAEL is a young contemporary artist who works with cut paper and has made it an art form in the Philippine art scene. ENG
https://www.instagram.com/cutfelt/?hl=en
PROFILE OF THE ARTIST
Ryan Villamael was born in 1987 in Laguna, Philippines. He received his Bachelor Degree in Painting from the University of the Philippines (2009). He was also a Visual Arts major. After graduation, he worked as an assistant for Nona Garcia, Louie Cordero and Gary Ross Pastrana. In 2015, he won the Ateneo Art Awards for his work "Isles". He lives and works in Quezon city.
Ryan Villamael worked in several media before choosing paper as his medium and revealing exceptional images. "I started working with paper, not out of desire, but out of necessity," he confided. "I realized that I could say what I wanted to say and do what I wanted to do with a very simple material," he explained. Ryan Villamael, is guided by the conceptual elements of paper cutting. He constructs frieze-like shapes and patterns using negative space. He uses paper and felt.
Regarding his love for maps, the artist explains, "My father left home when I was young and growing up, looking at maps was a way for me to communicate with him, to trace the paths he might have taken, to try to see places he might live.
"Cut Felt," was Ryan Villamael's first solo show, at Silverlens Gallery, Manila, in 2011: an exhibition of large-scale paper cutouts with strange but balanced patterns. In 2015, he presented "Behold a City," at Silverlens Gallery in Makati City. This installation was like a "love letter to the city" for him: it is his own map of Manila, made by shaping mirrors and placing them flat on the floor to mimic the city's system of streets, avenues and waterways. Ryan Villamael then erected cut-out photographs of Old Manila's most popular heritage sites to create three-dimensional illusions. For the 2016 Singapore Biennale, the artist created a "Locus Aneomus" installation: filling the Singapore Art Museum's greenhouse with foliage cut from old and contemporary Philippine maps.
In Vista, a Series he started during lockdown, Ryan Villamael imitates the intimacy of a binocular lens to take himself and the viewer beyond the pandemic moment, and beyond the four walls in which he shelters. The artist painted imaginary and idealized views of landscapes on paper cut from previous exhibitions. The exhibition was presented online at Silverlens Galleries from 14 to 28 January 2021.
EXHIBITIONS
Ryan Villamael's latest solo exhibitions include: in 2021 Ryan Villamael and Liv Vinluan in the exhibition "Bukang Liwayway", Silverlens Galleries, "Vista" (online exhibition) Silverlens Galleries; in 2019 "Paradise lost", Silverlens Gallery, Manila
Ryan Villamael has an exhibition at Art FaIr Philippines 2022
BIO/EXHIBITIONS