Asia Contemporary Art Market
Over the last few decades, Asia has seen the emergence of a thriving art scene that was relatively unknown in Europe. Asian contemporary art, long absent from the international art market, has developed in conjunction with these countries' economic growth. Understanding the main components of the art scene in East and South-East Asia informs us about the history, influences and development of these countries, and sheds light on their integration into the global culture towards which we are moving.
ASIAN CONTEMPORARY MARKET TRENDS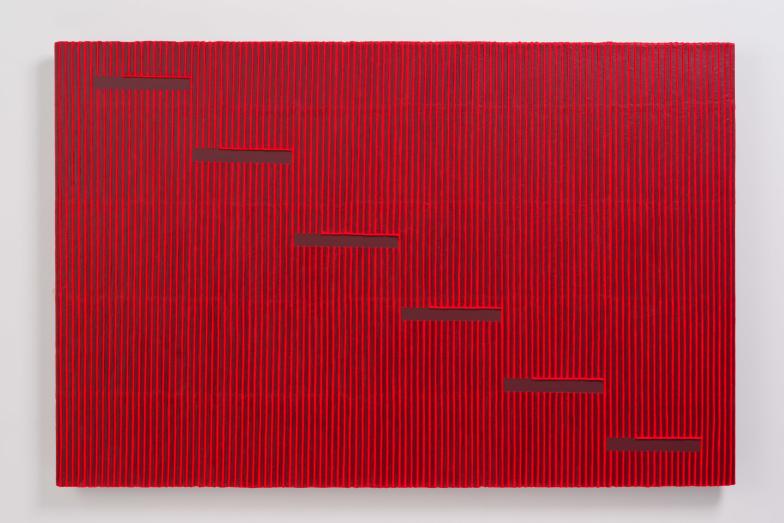 Park Seo-Bo, Ecriture, 2014
A Keen Interest in Korean Artists
International art dealers continue to expand in Seoul, but more than that, galleries want to make Korean artists known all over the world, Vivienne Chow noted. In contrast to the times when international galleries flocked to Hong Kong about a decade ago in order to present their international artists, galleries establishing outposts in Seoul have emphasized their connections with the Korean art world as well as an interest in Korean art, both established and emerging.
Ropac, for example, has been working with Lee Bul for many years and has shown her work in its European galleries many times. He is also adding further Korean artists to its roster, including Korean-Canadian artist Zadie Xa; she will have her first solo with the gallery in Paris in March next year. Korean artist Heemin Chung has joined the gallery; she will present a show at their London space in 2024. White Cube, on the other hand, is working with Park Seo-Bo on a major solo exhibition in autumn 2024 at the gallery's upcoming New York space on Madison Avenue. Whitestone's Park noted that the gallery's founder, Yukio Shiraishi, has a longstanding interest in Korean artists. He showed artists such as Kim Tschang Yeul and Lee Ufan alongside Japanese post-war artists at the inaugural exhibition of Whitestone Art Foundation's Karuizawa New Art Museum in 2012. To young Portuguese dealer Sequeira, bringing Korean artists to Europe is also in the pipeline. The gallery currently operates an artist residency program in its Braga site and Sequeira hopes to bring Korean artists to Portugal for this program.
Source : Artnet News, 5 September 2023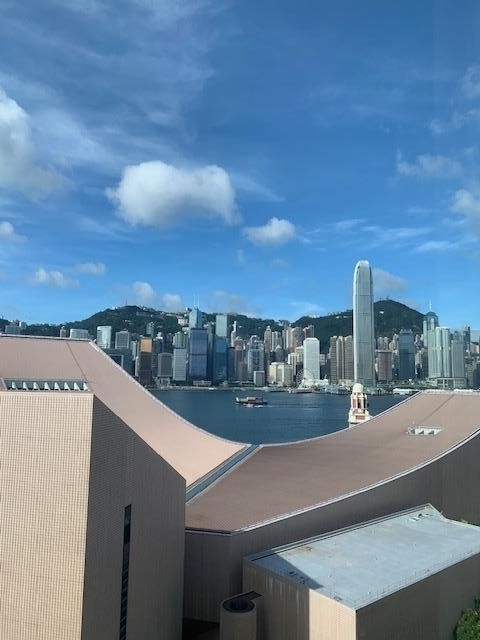 Questions to Art Advisor Gladys Lin About the State of the Asian Art Market
Artnet News (Vivienne Chow) asked questions to Art Advisor Gladys Lin about the state of the Asian Art Market. Gladys Lin Projects is an independent art advisory service focusing in international contemporary art as well as Asian modern and contemporary art. She is based in Taipei.
How the art market in Asia feels now. Some are playing at the very high end, speculating on things, Gladys Lin said. There's still a lot of potential. But the truth is, there are a lot of uncertainties in Asia now, from the economy to geopolitical conflicts. Asian clients, at least the ones I work with, are becoming more cautious. Some have been collecting for a while. They do their homework, especially those who have come to realize that some art in the ultra-contemporary category does not have a very long life span.
What do the top-line auction numbers not tell us about what's going on in the market in Asia? The top-line auction numbers reveal about 5 percent of our market—95 percent of the artists are missing. Yayoi Kusama, Yoshitomo Nara, and artists of similar caliber seem to be the only ones you see.
What region are you paying more attention to this year than last? New York. It's still truly the cultural melting pot. The gallery program in New York is very different from the rest of the world, and galleries are confident in their exhibition programs. Asian artists are also getting more exposure in New York. In Asia, I'm looking at what's going on in Hong Kong. Despite the recent changes and the news, Hong Kong is still the best place to see international art, compared with Seoul or Japan. I'm also interested in Hong Kong-based artists.
Source: Artnet News, Vivienne Chow, August 2023

Hong Kong's art scene is back on track
"Hong Kong is back on the map," enthused Arthur de Villepin at the last Art Basel HK in March 2023. "You get the impression that anything is possible; the buzz is at its peak. It's almost too fast". Arthur de Villepin opened an art gallery with his father, Dominique (the former French Prime Minister), in the middle of the pandemic, in March 2020. Today, in his three-storey gallery on Hollywood Road, he is exhibiting the great German visual artist Anselm Kiefer. The exhibition, entitled 'Anselm Kiefer: Golden Age', is inspired by mythology, particularly Greek mythology. Mountain ranges emerge from fields of gleaming gold leaf. The Villepin family has also always had close ties with the Franco-Chinese artist Zao Wou-Ki, whose work has been exhibited at the Villepin gallery. Anselm Kiefer also had another exhibition at the Gagosian HK gallery in 2023.
Hong Kong's art scene has developed extraordinarily over the past decade, from a handful of galleries to become a leading international arts centre in Asia. This reputation was confirmed in 2018 with the creation of H Queen's, a purpose-built vertical art space in Central, a building that brings together world-class galleries such as David Zwirner, Tang Contemporary Art, Hauser and Wirth, Pace Gallery, Whitestone Gallery. The Opera Gallery, founded by Frenchman Gilles Dyan, is also located on Queens' Road, with a direct opening onto the street. Galleries such as Gagosian, Perrotin and Lehmann Maupin have already had a presence in Hong Kong for some ten years. From Anselm Kieffer and Katharina Grosse to Yayoi Kusama, Zao Wou-ki and Gao Xingjian, all these galleries exhibit contemporary Asian artists as well as the world's leading names in contemporary art. The latter were very enthusiastic about the results of Art Basel Hong Kong, which attracted 86,000 visitors from 21 to 25 March. Hong Kong totalled more than $1.16 billion at auction in 2022, behind Beijing ($2.01 billion), according to analysis company Artprice.
Recently opened in November 2021, the M+ Museum in Kowloon showcases works by the world's best contemporary artists in a wide variety of mediums, from visual arts to design to architecture. The museum is very large, well designed, with sporadic magnificent views over the city of Hong Kong. It should have an impact on opening up contemporary art to the younger generation in Asia. We are already seeing a growing number of young Asian collectors at auction. Gallery owner Sadie Coles said: "M+ is a revelation - an exceptional new museum that raises the bar in terms of architecture and curatorial rigour."
Hong Kong's representative at the 60th Venice Biennale in 2024 will be Trevor Yeung, M+ Museum and the Hong Kong Arts Development Council (HKADC) have announced. Born in 1988 in Dongguan, China, Trevor Yeung grew up in Hong Kong. The exhibition will be curated by M+'s Assistant Curator, Visual Arts.
Ma Padioleau, August 2023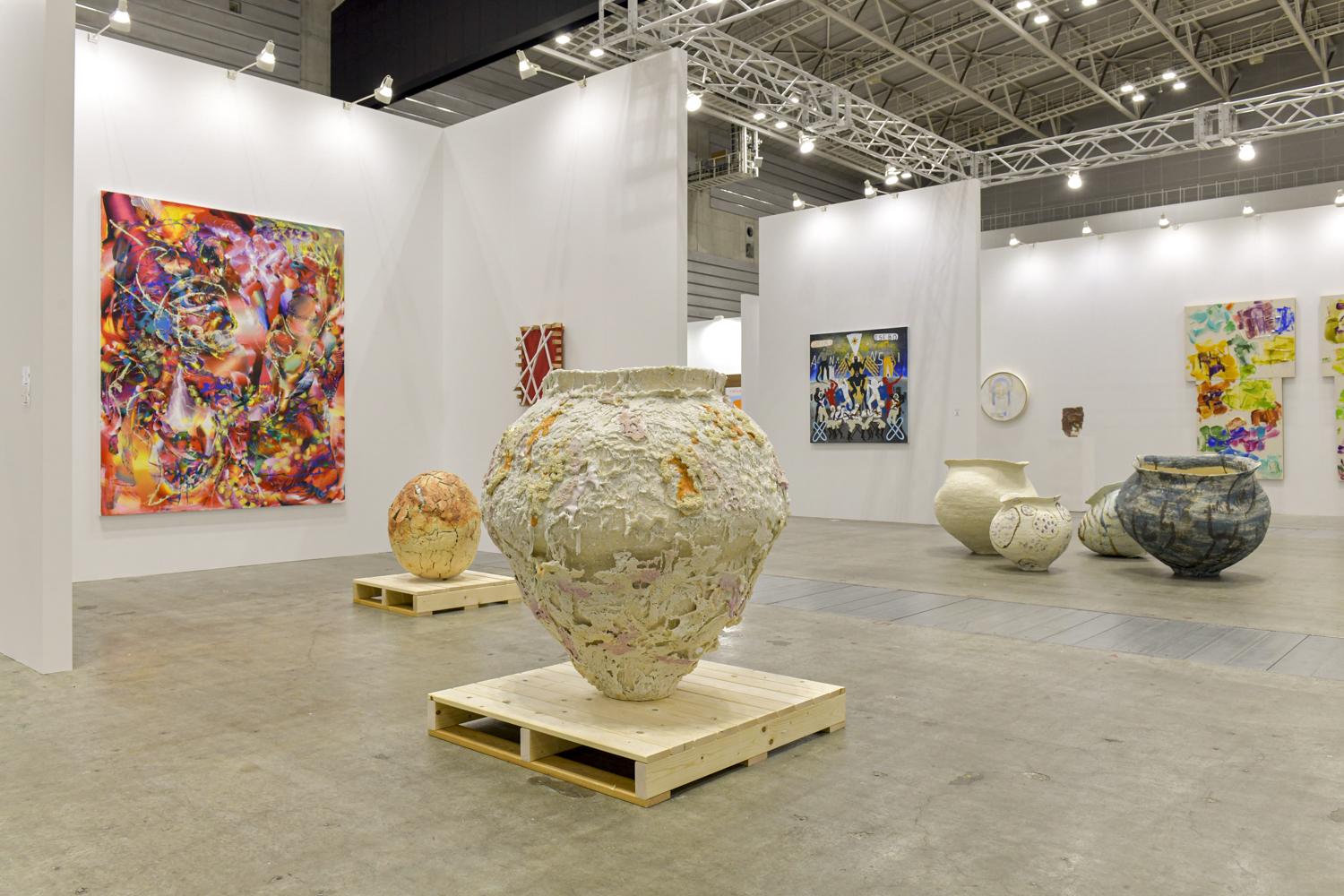 Blum & Poe's booth
Tokyo Gendai off to a promising start
The first Tokyo Gendai art fair (7 - 9 July 2023) is off to a promising start. But Japan still has a long way to go to compete on the world stage. Japan used to be one of the world's biggest art-buying nations, but it came to a halt when its economic bubble burst in the early 1990s. Since then, Japanese buying activity has dried up, with collectors making mainly lower-value purchases, splurging only on conservative blue-chip Impressionist and modern art or traditional Japanese art and ceremonial objects.
Today, a new generation of collectors is emerging on the contemporary art market. Collecting has become fashionable among a group of wealthy young entrepreneurs during the period of lockdown. Bids from Japan have increased at the three main international auction houses, and Japanese dealers have announced a 28% increase in sales between 2019 and 2022, with local buyers accounting for 81% of the value. With no major international contemporary art fairs in the country, Tokyo Gendai is well placed to meet this growing demand. "At this fair, we have foreign visitors, which is huge. This is not the case at Art Fair Tokyo," said Moyu Honda of Kosaku Kanechika.
For Takeo Obayashi, a Japanese building owner and art collector, "there are a lot of collectors in Japan, but unfortunately they haven't seen many of the great artists whose works are showcased in museums around the world. So sometimes these new Japanese collectors buy strange works by artists who are only recognised in Asia," he explains. Wahei Aoyama, founder of the A Lighthouse gallery in Tokyo, sees Tokyo Gendai's debut as a "step in the right direction", but notes that there are still limits to what the Japanese public finds acceptable in terms of contemporary art. "There's still a long way to go in terms of the type of work galleries can show. Many people see Tokyo Gendai as an improvement on Art Fair Tokyo, but if you want to be an Art Basel, you have to step it up a gear," he said.
Source : Artnet News, 7 July 2023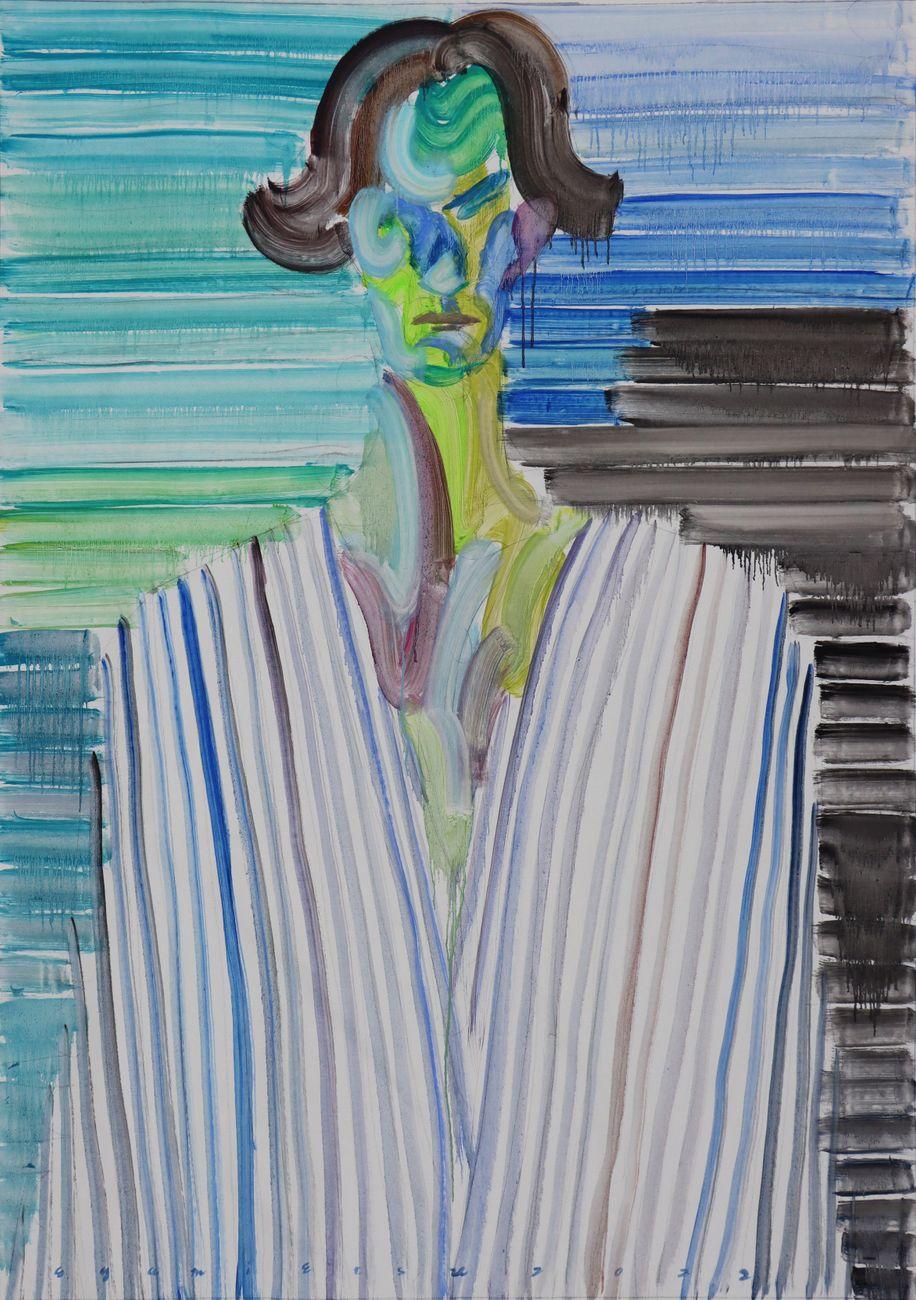 Egamu Etsi
Focus on 10 ultra-contemporary artists from Asia
In the article referenced below, Artsy presents a dossier on 10 ultra-contemporary artists from Asia. In recent years, the art market has become increasingly interested in artists from Asia and its diaspora. As the art world has become increasingly globalised in terms of scope and accessibility, a number of emerging artists from this diaspora have become genuine market successes thanks to a number of high-profile commissions and exhibitions on the international scene.
In this issue, Artsy highlights two groups of ultra-contemporary artists (born after 1974) who illustrate this market dynamic. First, we present five artists who have been described as "new sure values". These are Chris Huen Sin Kan (HK), Raghav Babbar (India), Yukimasa Ida (Japan), Roby Dwi Antono (Indonesia) and Anna Park (South Korea). The second section presents more 'emerging' names in the auction world: Yuan Fang (New York), Mandy El-Sayegh (Malaysia), Egami Etsu (Japan), Kitti Narod (Thailand), Suanjaya Kencut (Indonesia). This last group of artists achieves five-figure sums at auction, and has fashionable practices that meet strong demand from collectors.
https://www.artsy.net/article/artsy-editorial-10-ultra-contemporary-artists-asia-diaspora-market-momentum, May 1, 2023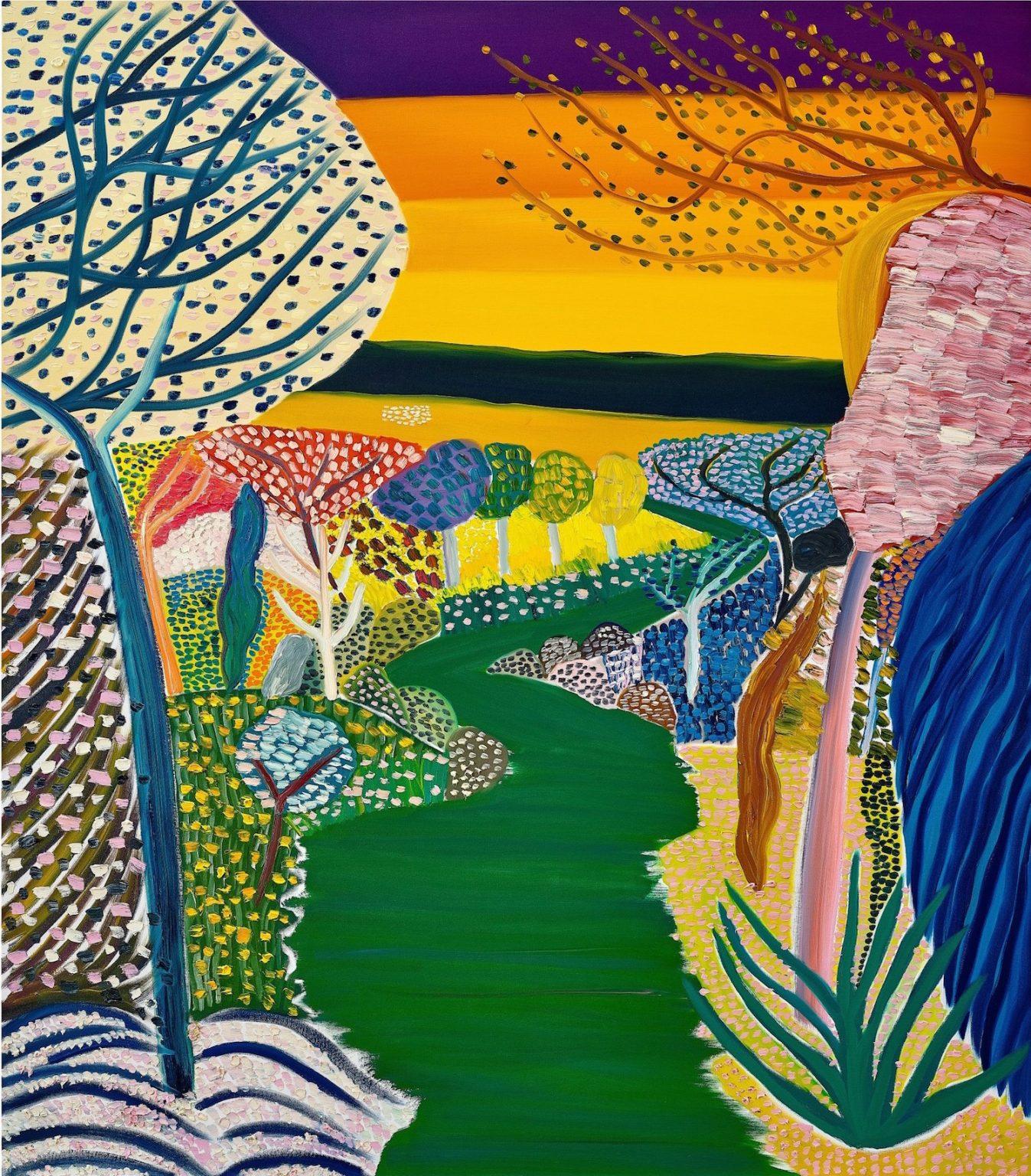 Mathew Wong
HIGH RESULTS BY SOTHEBY'S IN HONG KONG UP TO $85.5 MILLION
Sotheby's Hong Kong Evening Sale on April 5, 2023 brings in $85.5 Million. The top lot was one of Yoshitoma Nara's signature paintings of a little girl with a large head and wide eyes, In the Milky Lake (2012), which sold for HK$100.6 million ($12.8 million). The next two highest lots were from Japanese star Yayoi Kusama, a sculpture and a painting, both featuring some of her most famous images, polka-dotted pumpkins. The painting, A-Pumpkin (BAGN8) (2011), sold for HK$55.2 million ($7 million), while the sculpture, Pumpkin (L) (2014), sold for HK$62.6 million ($7.9 million). The success was very likely driven by the viral popularity of the recently launched Louis Vuitton campaign featuring Kusama's signature polka dots. Another top price and a new artist record at auction was the HK$52.3 million ($6.6 million) paid for Matthew Wong's River at Dusk (2018). Prices for paintings by Mathew Wong, a Canadian artist who died by suicide in 2019, have soared in the years since his death.
Source: Artnet News, April 5, 2023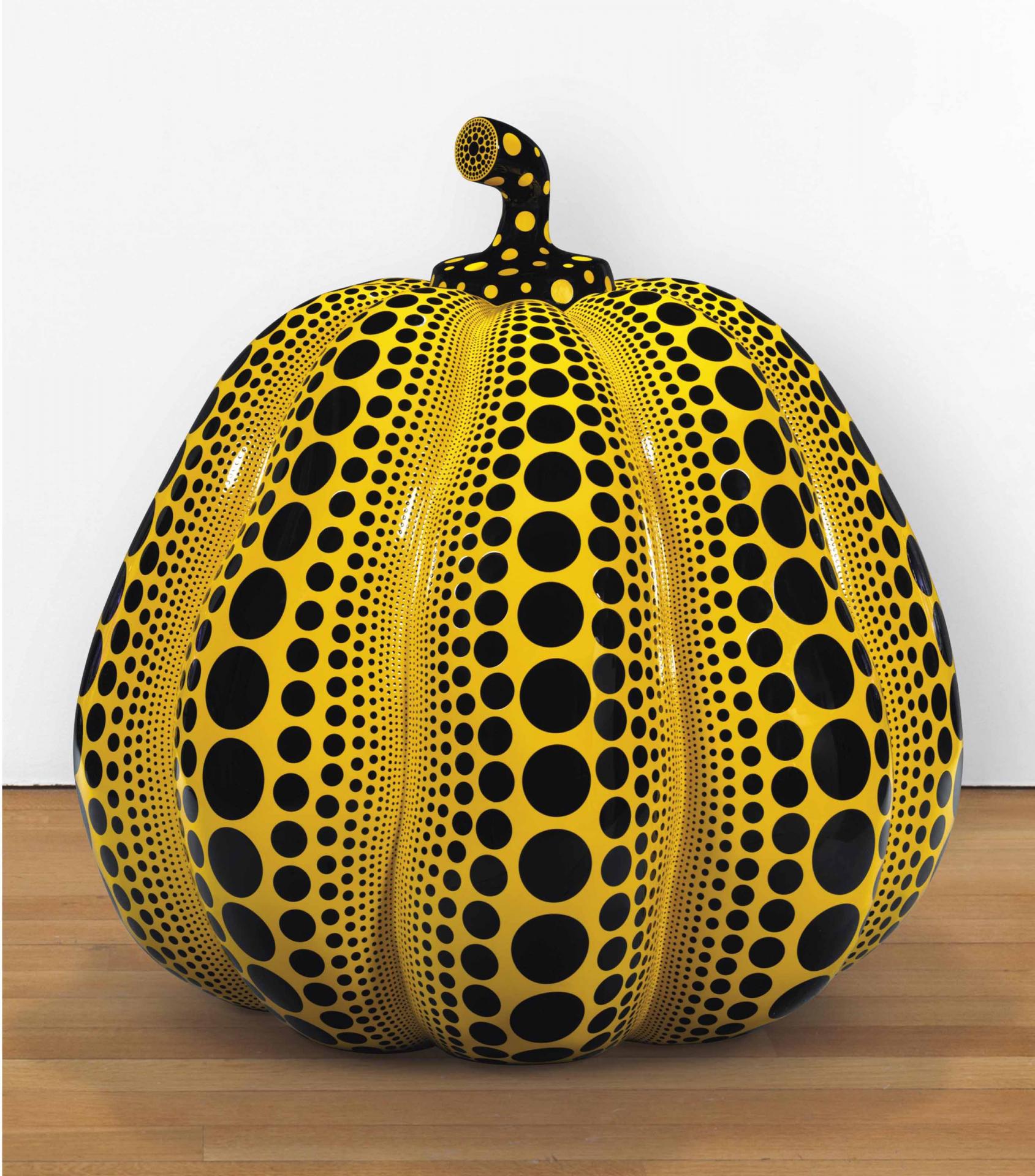 Yayoi Kusama
ART BASEL HONG KONG RETURNS TO GREAT SALES (22-25 March 2023)
"More than 86,000 visitors walked along the halls of the international contemporary art fair, which returned to its pre-pandemic scale with sales of more than $98 million reported by Art Basel, twice as high as 2019," reports Le Figaro on 29 March 2023. Among the works sold, one of the famous pumpkins by Japanese artist Yayoi Kusama for $3.5 million. "Asia is the fastest growing art market in the world," Angelle Siyang-Le, director of Art Basel Hong Kong, told AFP. Hong Kong totalled more than $1.16 billion at auction in 2022, behind Beijing ($2.01 billion), according to analyst company Artprice. But personal freedoms have been severely curtailed in the financial centre since Beijing imposed its tough national security law after the 2019 pro-democracy protests. One of the advantages of the Chinese metropolis is that there are no customs duties, value-added taxes or inheritance taxes on works of art. Hong Kong is "the new Eldorado", notes Artprice in its latest study: Christie's achieved 8% of its global turnover on works of art there in 2022, Sotheby's 12% and Phillips 13%. "The average price of a work of art is still higher than anywhere else on earth: $280,000," says Ehrmann.
Le Figaro 29 March 2023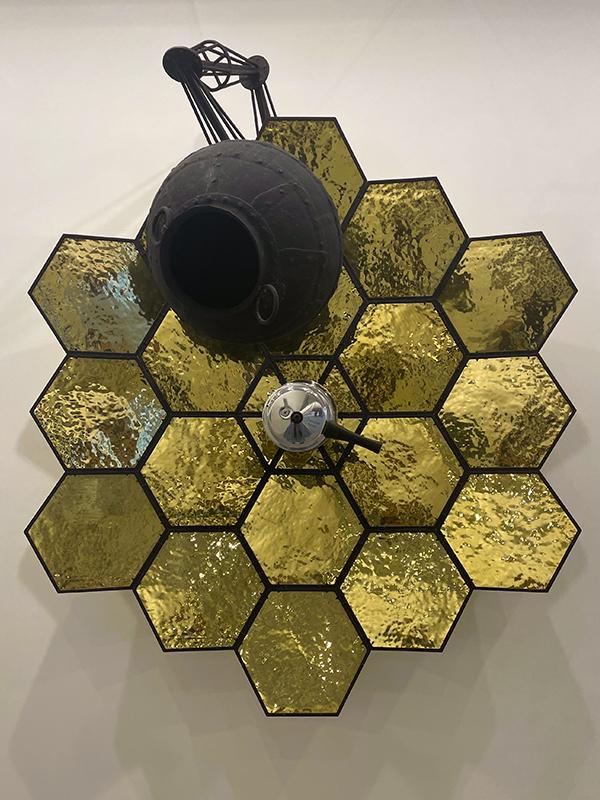 INDIAN CONTEMPORARY ART THROUGH INDIA ART FAIR 2023
The Journal des Arts of March 1, 2023 reviews the 14th edition of India Art Fair which took place from February 9 to 12, 2023 in New Delhi. "For its 14th edition, the India Art Fair (IAF) brought together more than 70 galleries, most of them Indian, as well as a dozen private institutions at the NSIC (exhibition park located in the south of the capital). The limited number of international galleries (Continua, Marc Straus, Aicon and Grosvenor, among others) contrasts with the visibility of Western sponsors, led by BMW and Apple, both of which have developed artistic projects in partnership with the fair. It should be noted, however, that several Indian galleries have gone international via the Art Basel and Frieze fairs (Chemould Prescott Road, Experimenter, Nature Morte, and Vadehra) and the opening of branches (DAG in New York).
The presence of women artists was particularly notable: alongside Shilpa Gupta (Continua, Vadehra), Nalini Malani (Vadehra) and Reena Saini Kallat (Nature Morte), who are already well known in the West, emerging talents such as Sumakshi Singh (Exhibit 320), Tanya Goel (Nature Morte) and Anne Samat (Marc Straus).
Overall, most prices were between 5,000 and 75,000 euros: Art District XIII sold a painting by Smitha GS for 8,000 euros, Nature Morte a work by Reena Saini Kallat for 22,000 euros, and Chemould Prescott Road a sculpture by N. S. Harsha for 62,000 euros. This market segment accounts for the largest share of transactions. Prices are significantly higher for contemporary stars such as Subodh Gupta and Anish Kapoor: 100,000, although there are wide variations in price depending on the period and genre of the work. Jaya Asokan, director of India Art Fair, confirms that the majority of the fair's turnover is made up of sales of contemporary art (in volume and value). Modern art remains the preserve of the auction houses. Textile works were prominent on many of the fair's stands, the result of a re-reading of Indian heritage by various contemporary artists. The Experimenter gallery (Calcutta, Bombay) was particularly prominent with textile works by Lakshmi Madhavan, Kallol Datta and Kanishka Raja.
According to the fifteen or so galleries consulted, sales were satisfactory and in line with the commercial dynamic launched in 2022.
Source : India Art Fair, une Foire Régionale, par Rémy Jarry, correspondant à Bangkok - Le Journal des Arts, 1/3/2023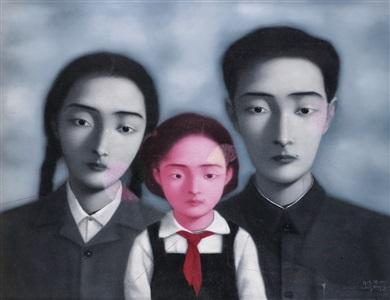 Zhang Xiaogang
HIGH SALES OF CONTEMPORARY CHINESE MASTERS IN BEIJING IN EARLY 2023
The 'Modern and Contemporary Art Evening Sale auction' by Yongle in Association with Phillips took place in Beijing on February 22, 2023. Three curated sessions were organized to bring together over 170 lots by Chinese modern art masters, sought-after contemporary names, as well as the rising Chinese artists born in the 1970s and 1980s, such as Zhang Xiaogang, Chu Teh-Chun, Zeng Fanzhi, Wu Guanzhong, Zhang Yingnan and Chen Fei. About 700 lots were sold for 32 millions d'euros. Zhang Xiaogang's work entitled « Bloodline Big Family N°1 1997 » sold for not less than 1.5 million euros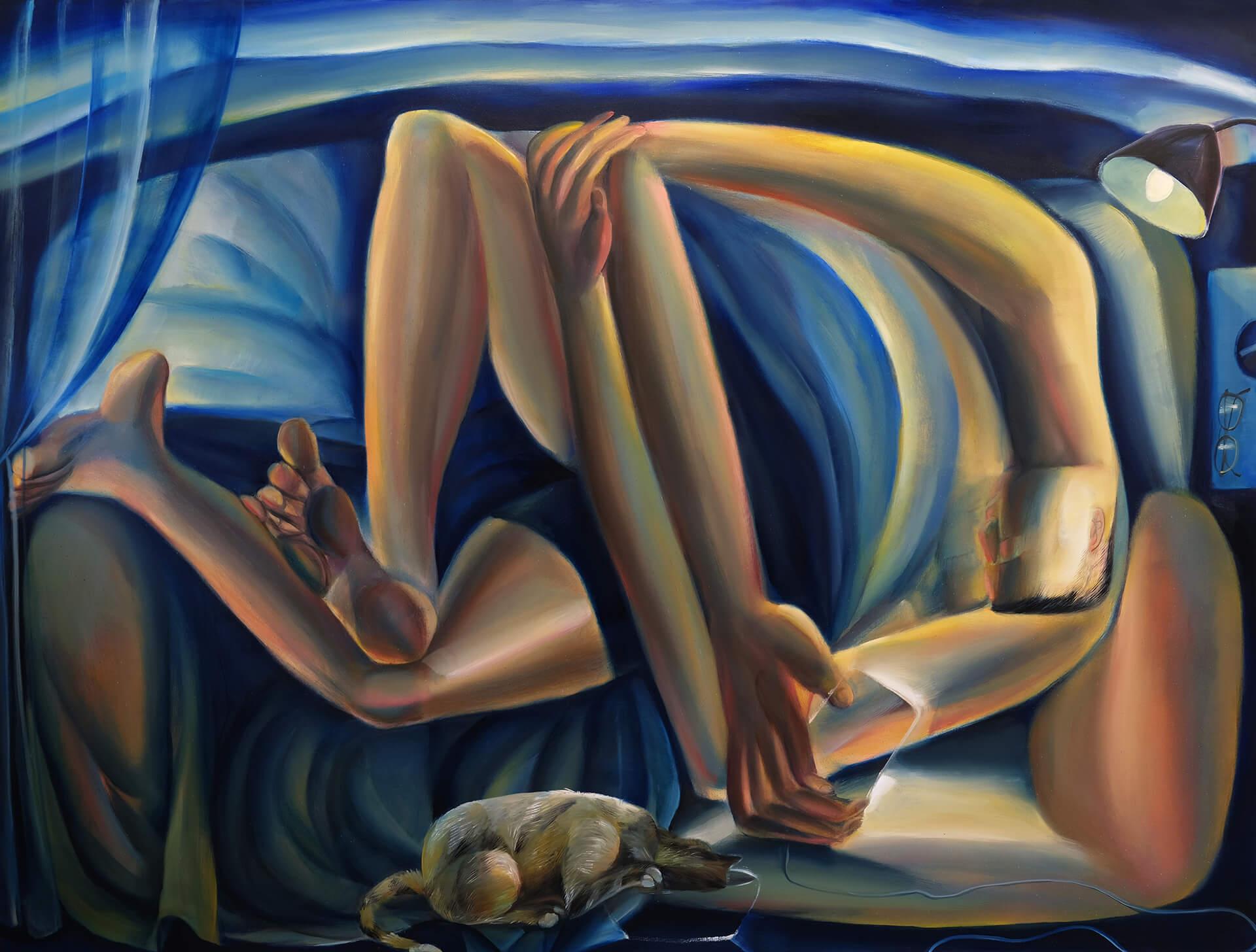 Alvin Ong
NEW ART FAIR: ART SINGAPORE 2023
Singapore has long played second fiddle to Hong Kong in the Asian art market. Today, a new art fair, Art SG, has just opened its doors in Singapore on 6 January 2023. Its aim is to strengthen its growing influence on the changing art scene on the Asian continent. Singapore's role as an international art market centre did not seem to stand a chance against Hong Kong in 2011, when Art Basel announced the acquisition of ArtHK. The time may have come today for Singapore. "You could say that [Art Stage] was too early. Historically, Singapore's distance from China and its collectors was seen as a disadvantage; now it is regarded as the only neutral territory in Asia,"explained Magnus Renfrew, co-founder of Art SG. According to Renfrew, the geopolitical context has improved Singapore's prospects. Singapore's cultural scene is more mature than Hong Kong's in 2007, with the Singapore Art Museum and the vast National Gallery Singapore just two of its respected and much-visited institutions. According to the new director of Art SG, Shuyin Yang, galleries are regaining momentum since the pandemic and are focusing on two areas: Gillman Barracks and the Tanjong Pagar area around the Singapore Art Museum. In August 2022, Sotheby's held its first modern and contemporary art auction in Singapore, citing a "growing collector base in the region", for a total of S$24.4 million (about US$18 million), with more sales planned this year. "It's bittersweet that so many people have left China for Singapore, but it has become a real hub," says Rachel Lehmann, co-founder of Lehmann Maupin Gallery, which is present at Art SG. The gallery's stand features works by British-Malaysian artist Mandy El-Sayegh, Vietnamese-American Tammy Nguyen and South Korean artist Lee Bul. The Thaddaeus Ropac gallery is also presenting works by Mandy El-Sayegh, Alvaro Barrington and Oliver Beer. More than 150 galleries are represented. Many of them are international, such as Gagosian, White Cube and David Zwirner, but there are also local heavyweights such as Yavuz Gallery and STPI. Art SG also has another section called 'Reframe', with 8 galleries presenting digital art in many forms.
Source : Financial Times, Melanie Gerlis, 5 January 2023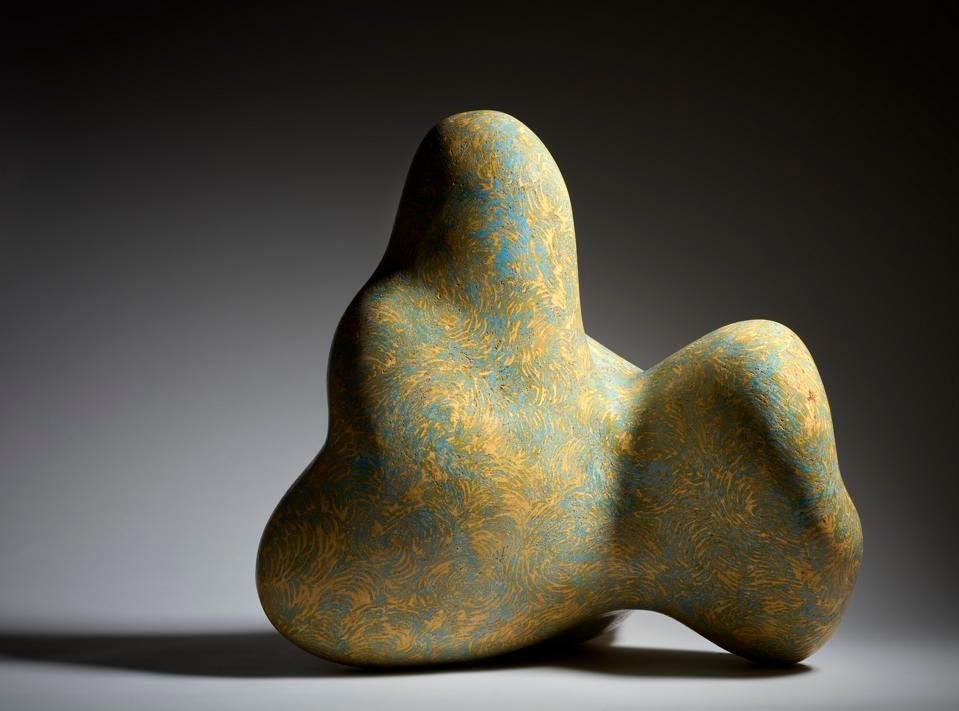 ASIA NOW: CONTEMPORARY ASIAN ART IN THE SPOTLIGHT
The 8th edition of the Asian contemporary art fair Asia Now closed its doors in Paris on 23 October 2022. This year, the fair received no less than 27,000 visitors, 9,500 of whom were already present on the day of the preview. 78 galleries were represented, 250 artists were exhibited, from 26 Asian countries. Many galleries sold the majority of their works on display, some even reaching six-figure sums. There were big names like Takashi Murakami or Ai Weiwei, but also many young talents. Since its inception in 2015, Asia Now has introduced a number of visual artists who have since entered the international scene and some have even represented their countries at Biennales, such as Venice.
This year, Asia Now chose a prestigious venue, the Monnaie de Paris. This new, larger venue was able to accommodate an ever-increasing number of galleries. Its location was no less attractive: in the historic heart of Paris, on the banks of the Seine, opposite the Pinault Collection and the Louvre. Renowned galleries represented at Asia Now were also exhibiting simultaneously at Paris +/Art Basel, at the Grand Palais Ephémère, such as Almine Rech, Nathalie Obadia, Perrotin and also Yeo Workshop, Yavuz, Jeanne Bucher Jaeger, De Sarthe, Frank Elbaz, Lee-Bauwens, Galerie LJ, Michael Janssen and Louis & Sack.
The 8th edition of Asia Now highlighted contemporary ceramics. Amongst the artists that stood out were the Singaporean ceramist Jason Lim and the Korean artist Sangwoo Kim. Among the other talents, too numerous to name, were Singaporean painters Jane Lee and Alving Ong, Chinese artist Lin Guocheng, Korean artist Chae sung pil, and French-Chinese artist Fu Site.
Alexandra Fain, director and founder of Asia Now commented: "Asia NOW PARIS aims to shine a light on contemporary art across Asia – the broader geography, the artists, galleries, institutions, and collectors - to provide a European hub where they can participate in a more global conversation during Paris Art Week. Our continuing efforts to focus on various regions, generations, and now practices across art communities in Asia position Asia NOW as the leading contemporary art fair dedicated to pan-Asian artists and projects, and Asian diasporas."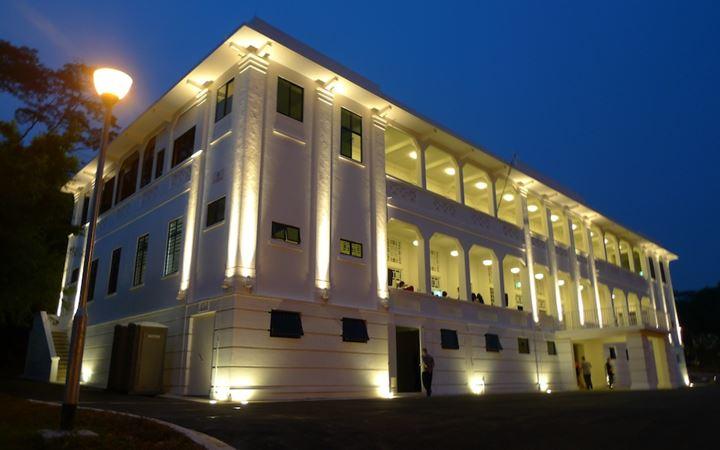 ShanghArt Gallery
THE RETURN OF TRADITION IN CONTEMPORARY ART IN CHINA
"In 2016, Xi Jinping's campaign propelled Chinese culture to the forefront - encouraging the development of "red tourism" through the preservation of historical heritage and encouraging the population - forced to forget its 5,000 years of history during the Cultural Revolution - to (re)discover its own culture. The celebration of traditional culture has particularly affected the native Chinese generation Z and millennials. These younger generations are developing a deep interest in their country's historical culture and forging emotional connections with its aesthetics. The revitalization of craftsmanship in Jingdezhen, the world's cradle of porcelain, landscape painting, and technology in the service of tradition, all point to a trend that marks the desire of a new generation to be recognized and to shine in China, and a form of disinterest in being exhibited internationally. However, international contemporary art - whether by established or emerging artists - occupies the first place among young Chinese collectors. "From a more Western culture, they are familiar with the global art world and are starting to collect from an international perspective. These are some of the findings established by Caroline Boudehen in her book entitled "Le boom de l'art contemporain en Chine", published in October 2022 by Editions de l'Aube. The author is a freelance journalist, specialised in contemporary art. She lived in Shanghai between 2015 and 2021 where, fascinated by the artists and galleries she discovered, immersed herself in contemporary Chinese art then in full development.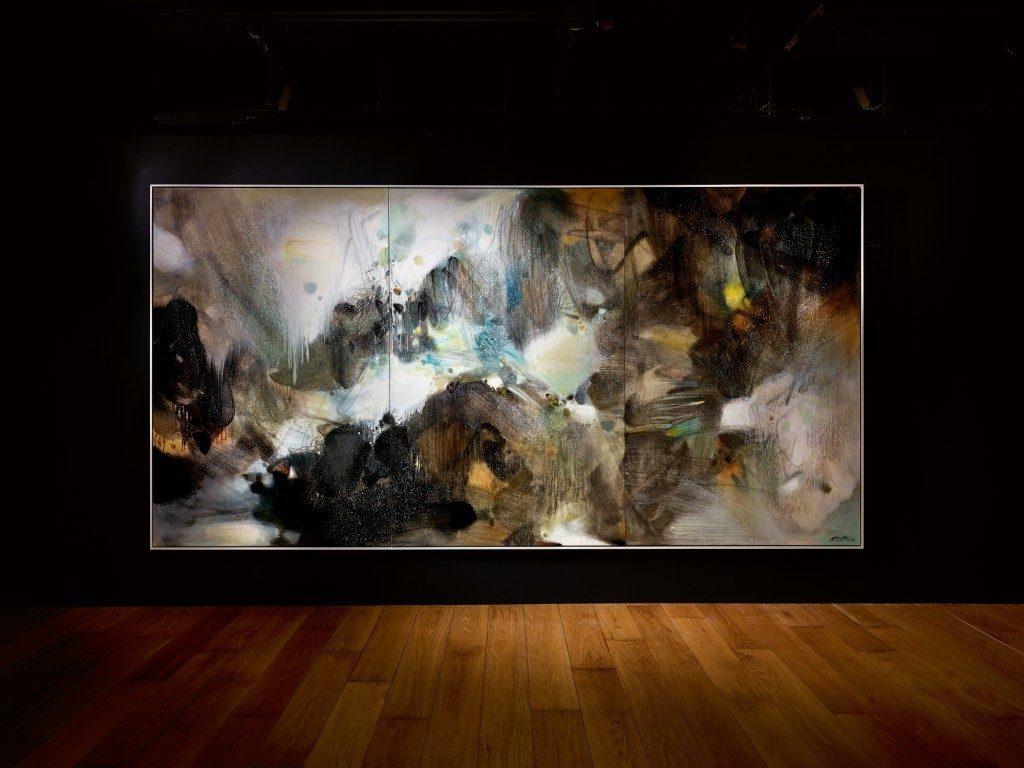 Chu Teh-Chun
The influence of Chinese artists living in France
The famous artists Yan Pei-Ming, Sanyu, Chu Teh-Chun or Zao Wou-Ki, who settled in France in the last century, have benefited from the enthusiasm of buyers and collectors around the world in recent years. No wonder there are several major exhibitions dedicated to them in 2021, in France or in Hong Kong. An unprecedented exhibition on the life and work of Yan Pei-Ming, entitled "Yan Pei-Ming - In the name of the father", was in fact presented at the Unterlinden Museum in Colmar, from May 19 to September 6, 2021. Through portraits and self-portraits, the exhibition questionned the artist's relationship with his origins - from Mao to the father figure - while including "international landscapes" and those of Shanghai. The Thaddaeus Ropac gallery in Paris Aldo presented "Self-portraits" by Yan Pei-Ming, from May 19 to July 31, 2021. Created during the recent months, these self-portraits and still lifes in the exhibition was a witness of the feelings of constraint and of loneliness by the artist during the lockdown. The Hôtel de Caumont-Centre d'Art, in Aix en Provence, presented from May 19 to October 10, 2021, "It never gets night", an exhibition of 90 works by Zao Wou-Ki, from 1935 to 2009. The exhibition, organized with the Zao Wou-Ki Foundation, wanted to identify one of the artist's main themes of creation: the invention of new pictorial spaces built from a work on color and the representation of light. In Hong Kong, the Alisan Fine Arts gallery presented for the fifth time an exhibition by Chu Teh-Chun, as part of the French May Arts Festival, from May 13 to July 31, 2021. The exhibition included 17 works by the artist who showcase his most iconic abstract compositions and calligraphy.
The influence of Chinese artists living in France, June 2021