Virtual gallery for art
Grand Tour of Asian Contemporary Art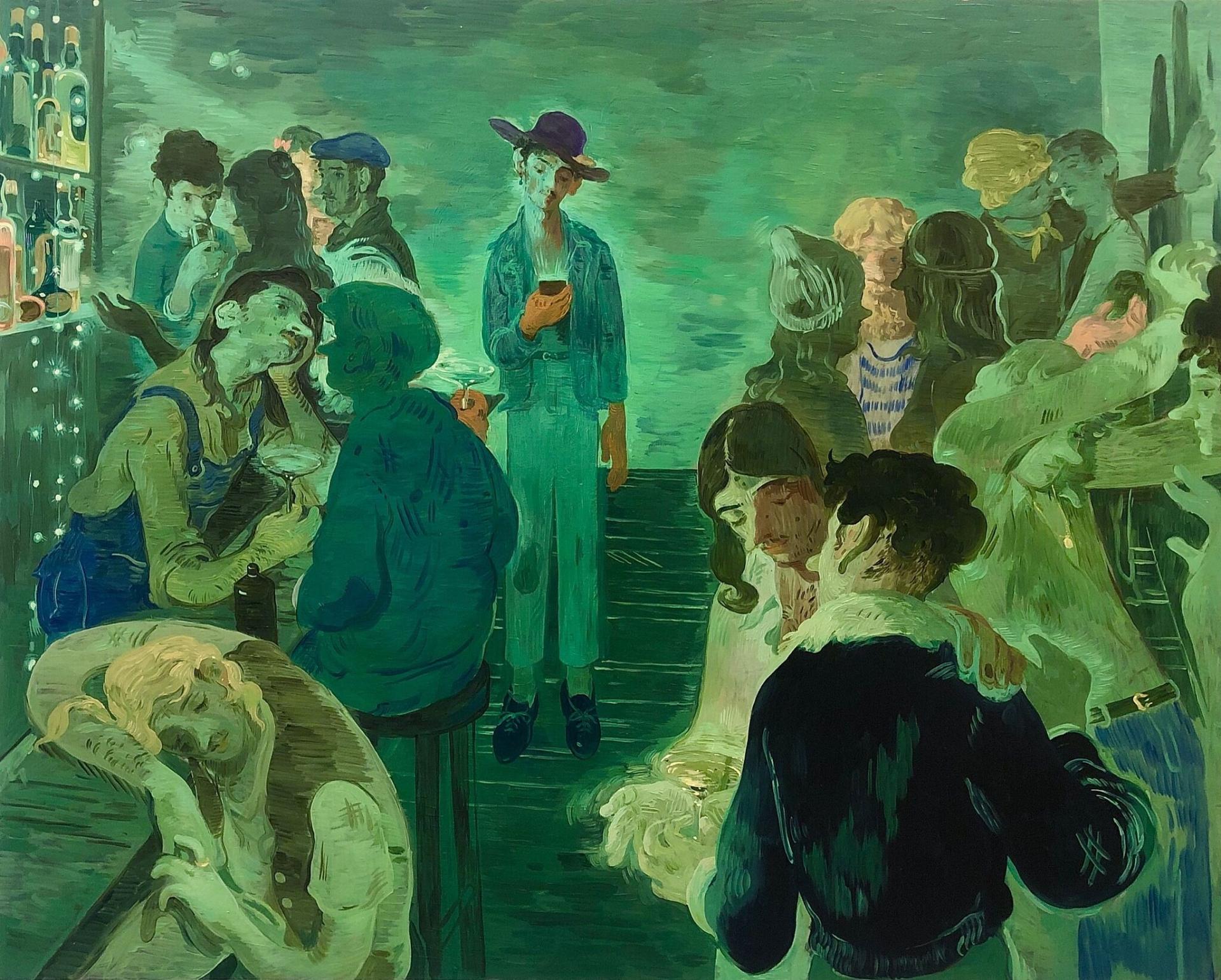 Salman Toor at Whitney Museum New York
For his first exhibition at the Whitney Museum of Art in New York - from November 13, 2020 to April 4, 20121 - Salman Toor, of Pakistani origin, presents new and recent oil paintings. Known for his figurative works that combine academic technique and a rapid sketching style, Salman Toor offers intimate views of the imagined lives of young queer brown men living between New York and Southeast Asia. His characters are amalgamations of historical references in art - from baroque to rococo - imbued with an atmosphere of the Beat Generation from the 1950s to the 21st century. The artist has thus developed his style and created breathtaking work.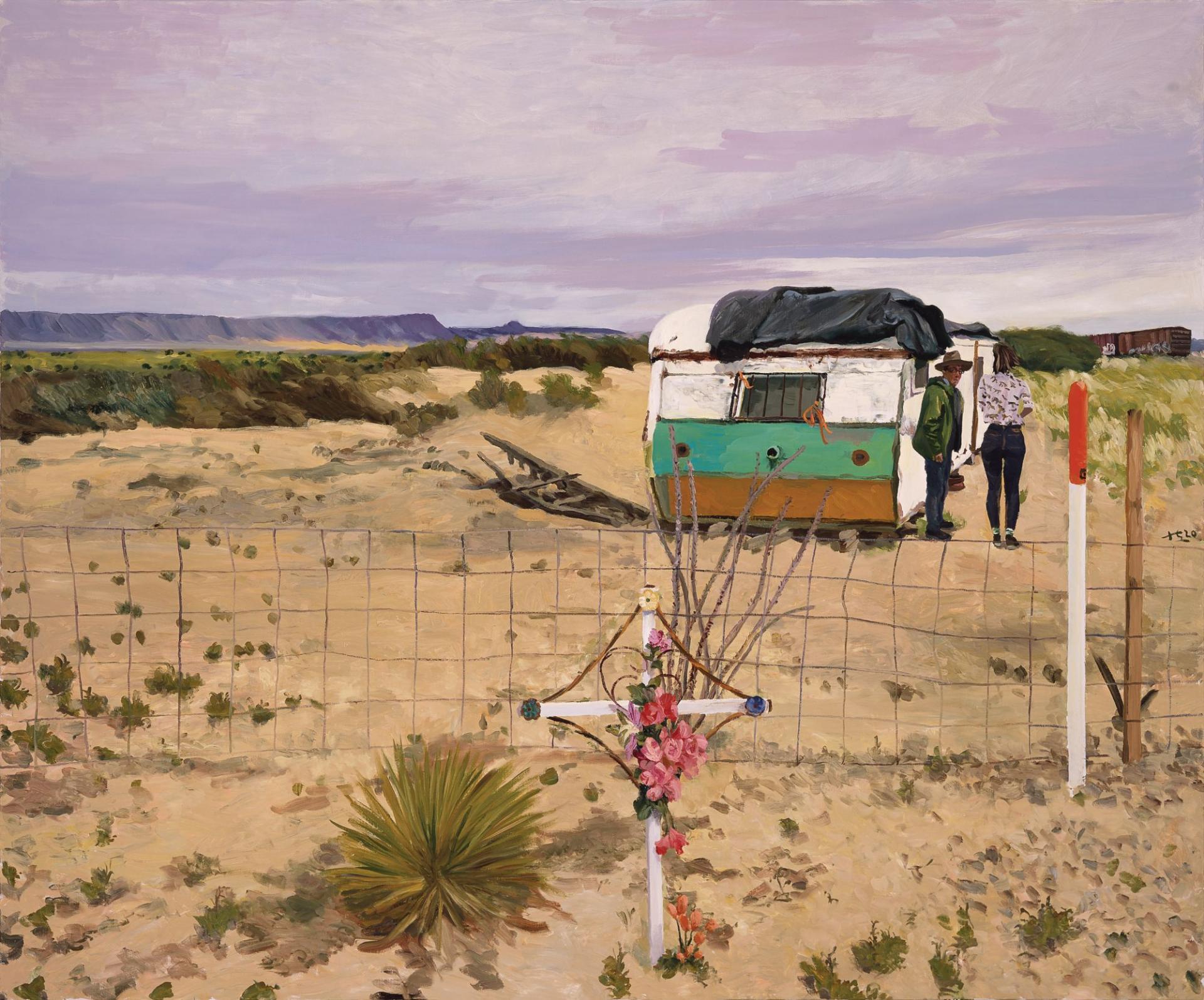 « Borders » along the Rio Grande by Liu Xiaodong
Chinese artist Liu Xiaodong presents a new series of works, produced during his trips along the Rio Grande, the border between the United States and Mexico, in 2019, at Dallas Contemporary (Usa), from January 30 to May 30, 2021. Liu Xiaodong has been documenting social life for 30 years. His subjects are often common people or on the fringes of society. In this Series, he portrays city dwellers, police officers, border guards and their families. The internationally renowned artist is ranked 29th out of the 1,000 contemporary artists selected in the Artprice Report (2002-2019).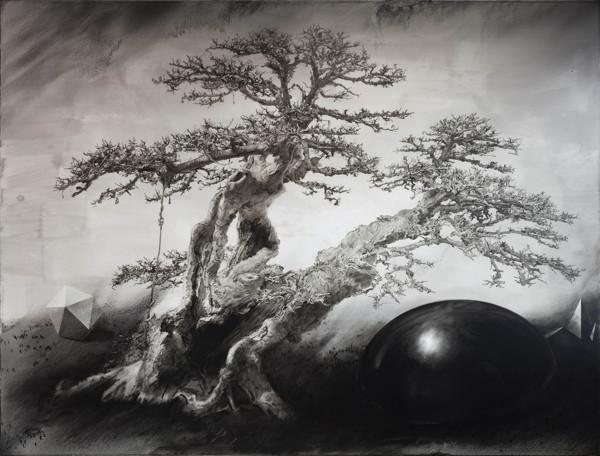 « Black Fruit », Lu Chao's new work, on show at Nathalie Obadia gallery
From January 14 to March 6, 2021, Galerie Nathalie Obadia in Brussels is presenting a solo exhibition by emerging Chinese artist Lu Chao, "Black Fruit". Born in 1988, Lu Chao notably studied under the tutorship of the internationally renowned realist painter Liu Xiaodong. Lu Chao is best known for his large-scale black oil paintings depicting miniature crowds of people in surreal settings. The artist consistently portrays a crowd to question the relationship between the individual and his environment that underlies man's insignificance in relation to the vastness of our universe, In his new series "Black Fruit", crowds are represented in 16 compositions in the form of fruits, cakes, chemical particles or funambulists, creating a fantastic imagery. https://www.luchao.co.uk/
SINGAPORE ART WEEK 2021 22-30 JANUARY 2021
Singapore Art Week is an annual celebration of visual arts which takes place in the month of January. The nine-day celebration offers artists, collectives, organisations and other art intermediaries a visible platform for showcasing a range of quality visual arts projects, discussions, and exhibitions to a local and international audience.
NATURE MORTE, NEW DELHI : GROUP SHOW OF FAMOUS INDIAN ARTISTS, UNTIL 14 FEBRUARY 2021
Nature Morte Gallery presents a group show of works by artists represented by the gallery. Paintings, photographs, works on paper, and sculptures by, Thukral & Tagra, Subodh Gupta, Pushpamala N., Aditya Pande, Jitish Kallat, Bharti Kher, Dhruvi Acharya, Dayanita Singh, Reena Saini Kallat, Tanya Goel, Mona Rai, Manisha Parekh, and others.


OPPO ART JAKARTA VIRTUAL : 16 DECEMBER-15 FEBRUARY 2021
The 12th edition of Art Jakarta is virtual: Oppo Art Jakarta Virtual 2020. It is the first digital art fair in South-East Asia. Numerous galleries from Indonesia and others countries participate to the event. In its new, online form, the art fair may initially be confusing to visitors, but once you have entered the virtual space, it offers an exciting experience that can be navigated from the comfort of the living room, organizers explain.
BAB IS BACK : SECOND EDITION OF BANGKOK BIENNALE, FROM 29 OCTOBER 2020 TO 31 JANUARY 2021
The second edition of Bangkok Biennale was maintained: the theme is this year « Escape Routes ». The artists are invited to find escape routes by reflecting on issues such as environmental detriment, pollution, social malaise, gender, diaspora, inclusivity and political differences. Some of numerous artists participating to the Biennale are : Anish Kapoor, UK, Ai Weiwei, China, Reena Saini Kallat, India, Dinh Q. Lê, Vietnam, Uttaporn Nimmalaikaew and Rirkrit Tiravanija, Thailand.