Grand Tour of Asian Contemporary Art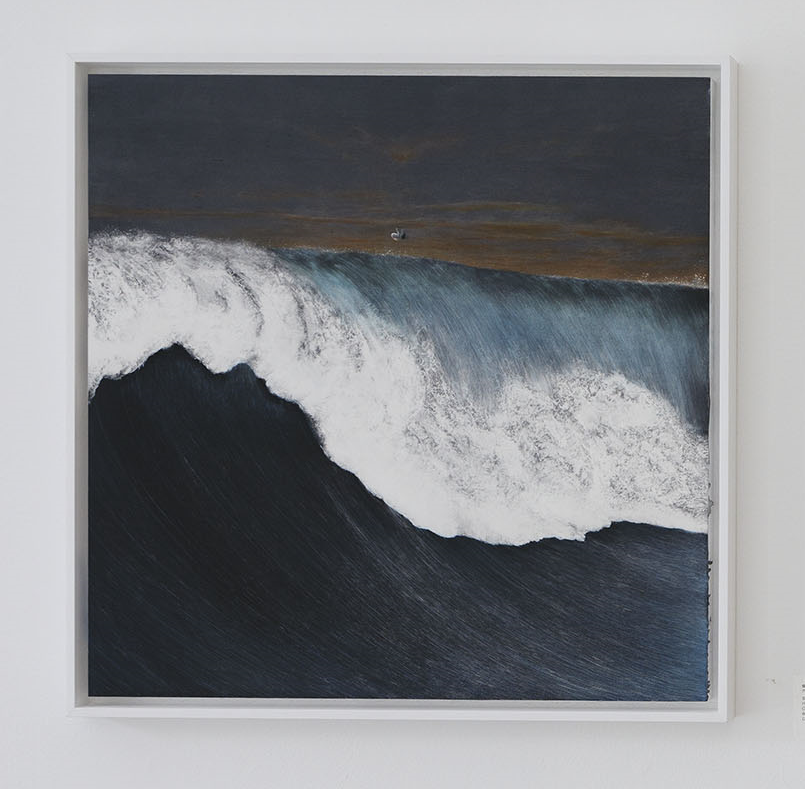 Japanese artist Shiori Eda presents a large polyptych of 6 canvases at A2Z Art Gallery
A2Z Art Gallery in Paris, presents 'Genesis' by Shiori Eda, from September 12 to October 3, 2020. The exhibition unveils a polyptych made of 6 canvases, all measuring 100 cm wide by 150 cm high. Each panel dialogues with a previously produced work. For example a wave recalls the work of the artist "Tsunami" presented in 2017, a woman sitting on top of a mountain recalls the work "Chowa" presented in 2019. The artist plunges us into a relationship with Nature sometimes physical (a woman linked to the five elements, sometimes spiritual (a naked woman next to a giant apple tree reminiscent of the original Eve of the Book of Genesis). The artist will also be present at Asia Now in October 2020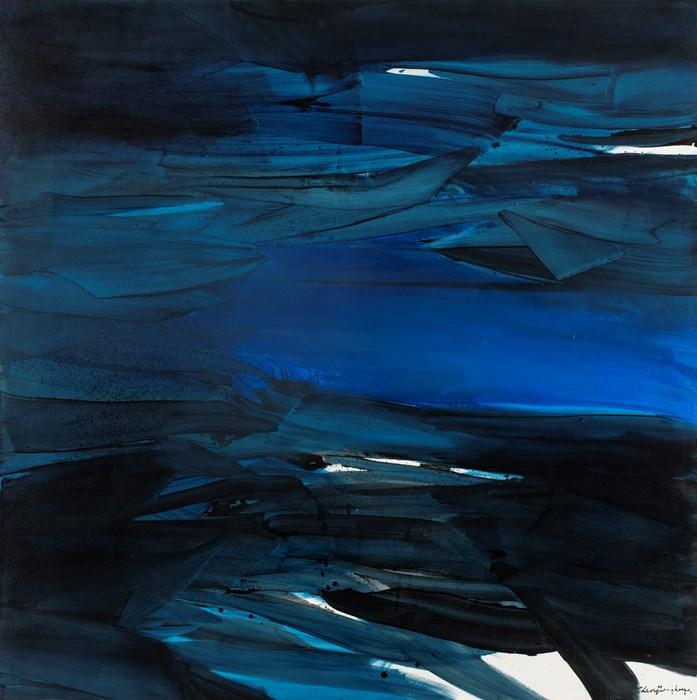 Chen Jiang-Hong: full color
Tamenaga gallery in Paris announces a major exhibition of the artist, from October 9 to 29, 2020. 'The Chinese artist has recently opened himself to new aesthetic preoccupations and reveals his desire for color!', explains the gallery. Thus, the deep blues rub shoulders with green lagoons and ochres flamboyant reds in his latest paintings. Chen Jiang-Hong is attached to the painting techniques and ancient traditions of China even if he oriented in his painting towards a more universal abstraction He has lived and worked in Paris since 1987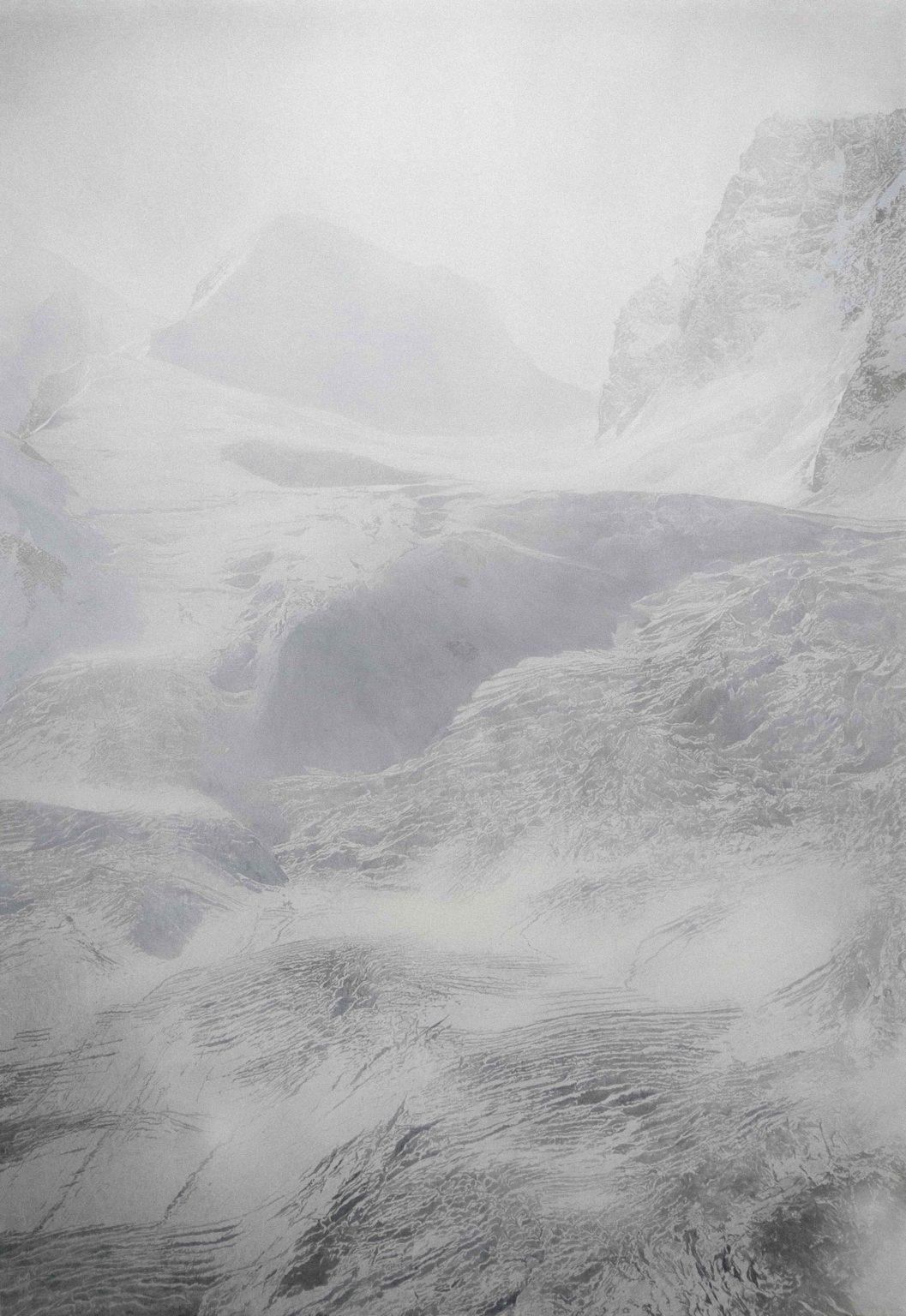 Akira Kugimachi Air and Snowscape
From September 10 to October 31, 2020, Pierre-Yves Caër Gallery in Paris presents "Elpis" by Japanese artist Akira Kugimachi. "Akira Kugimachi's paintings reinvent the landscape by offering the contemplation of a world outside the Anthropocene." Nature is omnipresent in the artist's work and asserts itself as a pure and essential form, outside human times. For his first solo exhibition at Pierre-Yves Caër Gallery, Akira Kugimachi will exhibit two Series: Air and Snowscape. His Series "Air" "is a very visual work as it captures the moment of a scene on canvas that moves very stealthily and reveals the air". His Series Snowscape has its origins in his childhood, with a reference to the peaks of Mont Blanc.
SIXTH EDITION OF ASIA NOW, MAINTAINED: FROM 21 UNTIL 24 OCTOBER 2020, IN PARIS
Among the galleries that will be on site at Asia Now : Almine Rech, A2Z Art Gallery, Jeanne Bucher Jaeger, Nathalie Obadia, Perrotin et Templon that will present artists such as Rina Banerjee, Atul Dodiya, Jitish Kallat, Bharti Kher, Kim Tschang-Yeul, Lee Bae, Ni Youyu, Otani Workshop, Chiharu Shiota, Yuji Ueda, Wang Keping, Yang Jiechang.
ONLINE ASIAN ART AUCTION
Asian contemporary art auctions, on the sidelines of FIAC Paris, offered by Asium, auction-based marketplace for Asian art ? from October 16 to 26, 2020
VIEWING ROOM PRESENTED BY INDIAN GALLERY NATURE MORTE
Nature Morte gallery in New Delhi, in collaboration with the Vadehra Art Gallery, presents a viewing room titled 'The Future is not Fixed.' This show is an attempt to illustrate the feelings that emerge as we experience this point in history with the pandemic. It considers a creative interpretation of the times uncertain and future unknown, an artistic reflection of inner and outer worlds, a heightened sense of anxiety and solitude