Contemporary Thai Artists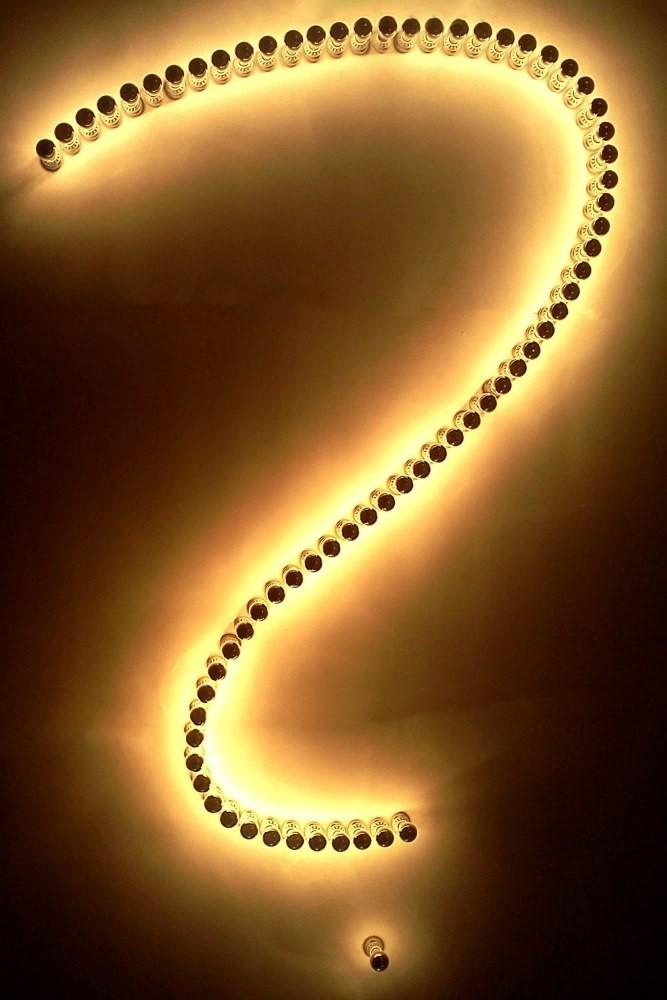 RIRKRIT TIRAVANIJA
Shinsegae Gallery in Seoul presents from 7 September to 8 November 2023 - as part of Frieze Seoul - an exhibition by Thai artist Rirkrit Tiravanija entitled ? This exhibition brings together a selection of projects produced by Rirkrit Tiravanija over the last decade. It reflects his nomadic life by mixing different cultural contexts, traditional craft processes and materials in order to question the value of objects.
Recognised as one of the most influential artists of his generation, Rirkrit Tiravanija lives and works between New York, Berlin and Chiang Mai.
https://www.crousel.com/actualite/rirkrit-tiravanija-rirkrit-tiravanija-2023-08-22/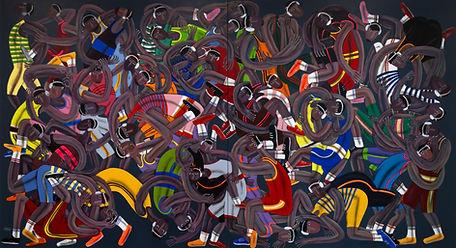 KITTY NAROD
Simplicity Serenade
Tang Contemporary Art in Beijing presents "Simplicity Serenade", a solo exhibition by Thai artist Kitti Narod, from 26 August to 30 September 2023. Characterised by childlike simplicity, fresh colours and unconventional perspectives, Kitty Narod's style lends a unique charm to her work. His creations have an almost dreamlike quality, inviting viewers to enter a world where reality and imagination intertwine. By embracing the simplicity of her language, Kitty Narod defies conventional notions of artistic sophistication, showing that simplicity can be a profound means of expression.
https://www.tangcontemporary.com/2023-kitti-narod-beijing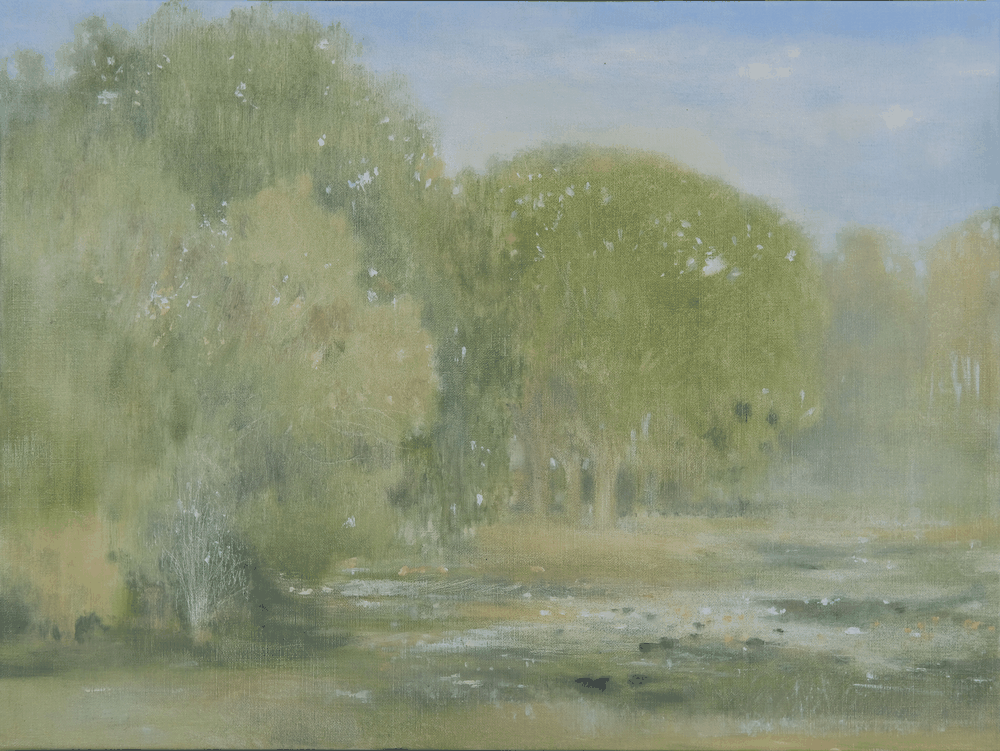 NOPPANAN THANNANAREE
Reason and Nature
From 28 July to 9 September 2023, Lanta Fine Art in Bangkok will be presenting an exhibition by the young Thai artist Noppanan Thannanaree entitled "Reason and Nature", whose work depicts the relationship between human and nature. Noppanan Thannanaree's work is mainly inspired by Zen and Buddhist philosophy, with its emphasis on nature. The paintings do not contain any human figures, as the natural landscape itself already presents a form of life that refers to the body, breathing and movement.
Reason and Nature - La Lanta Fine Art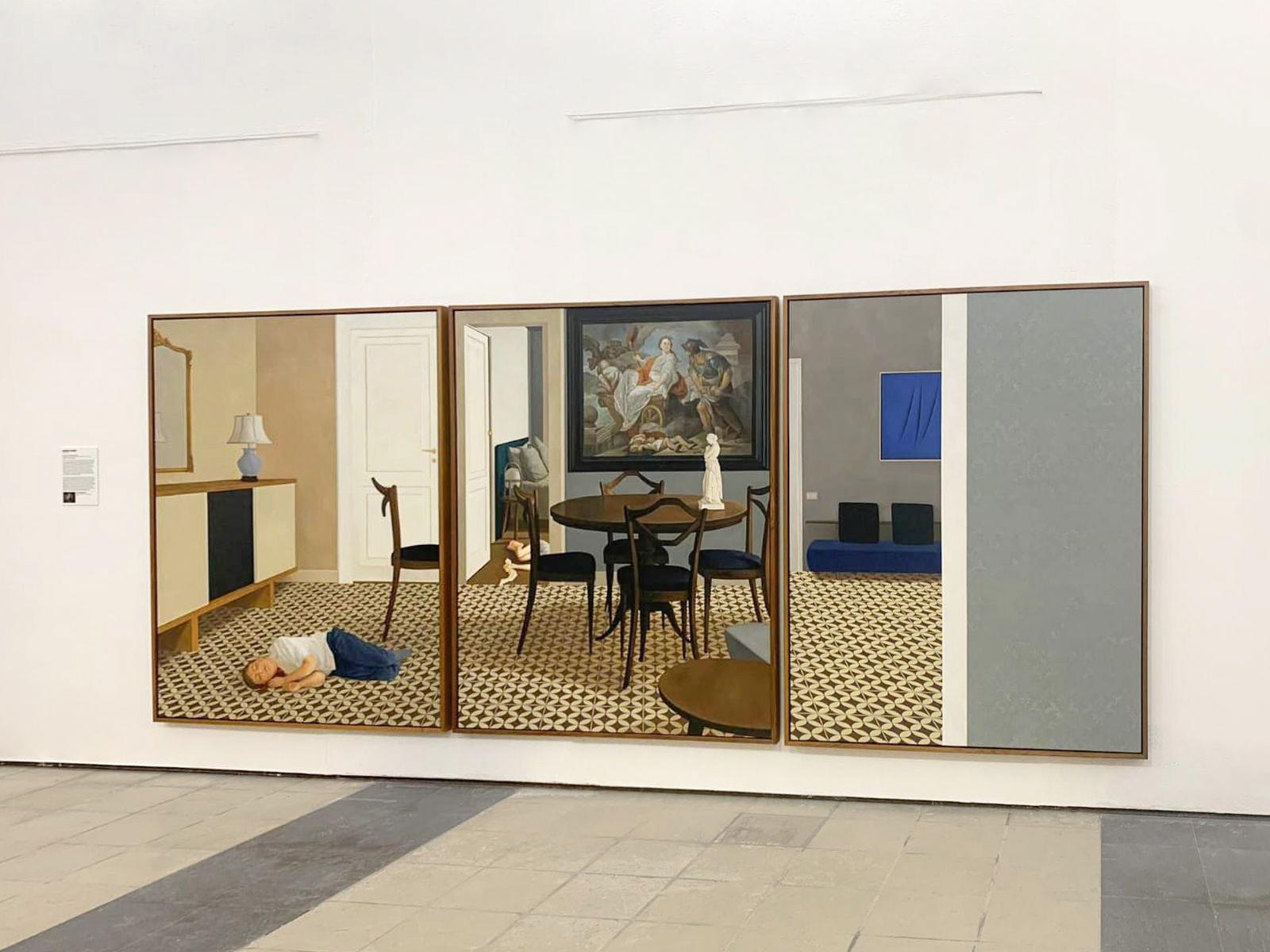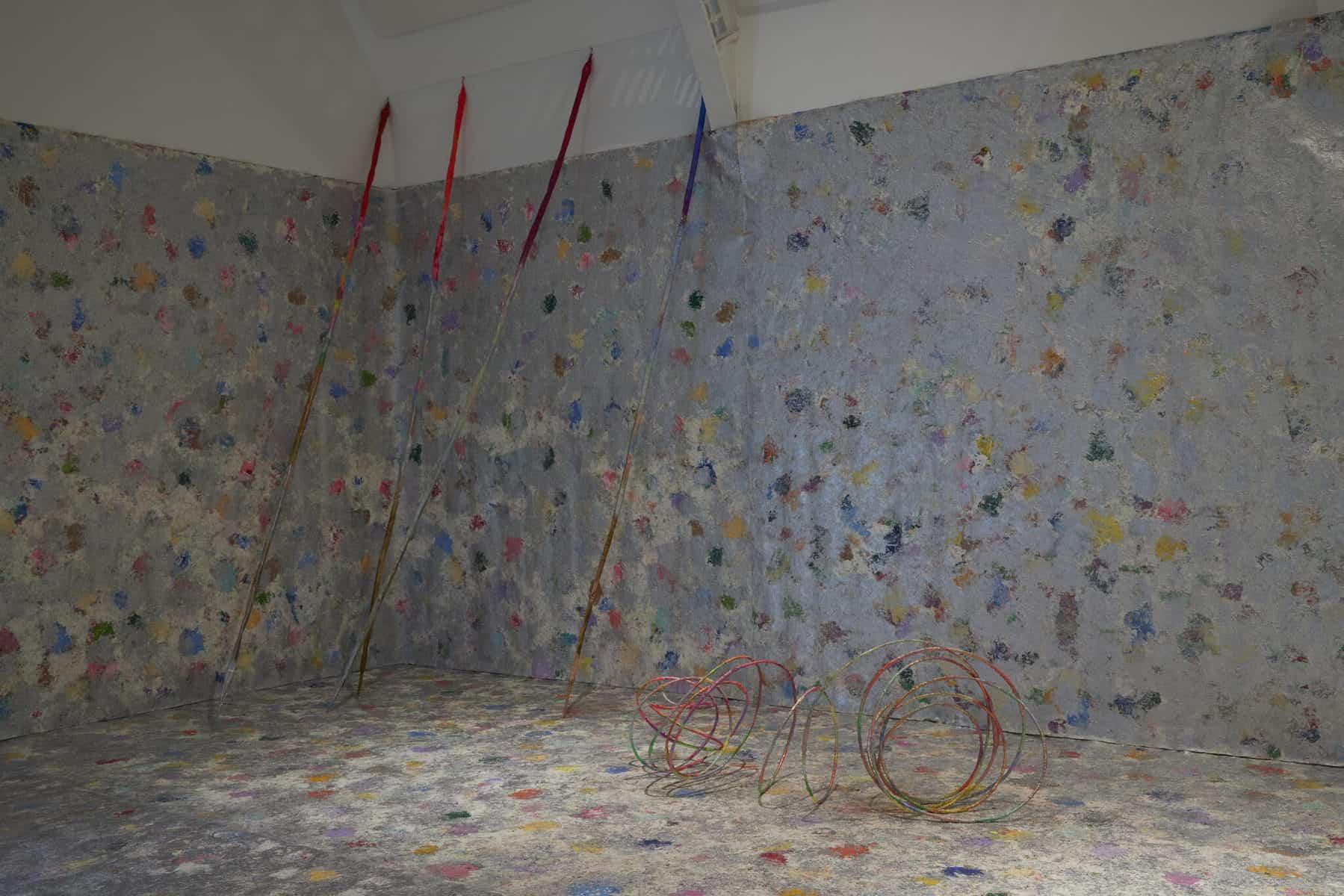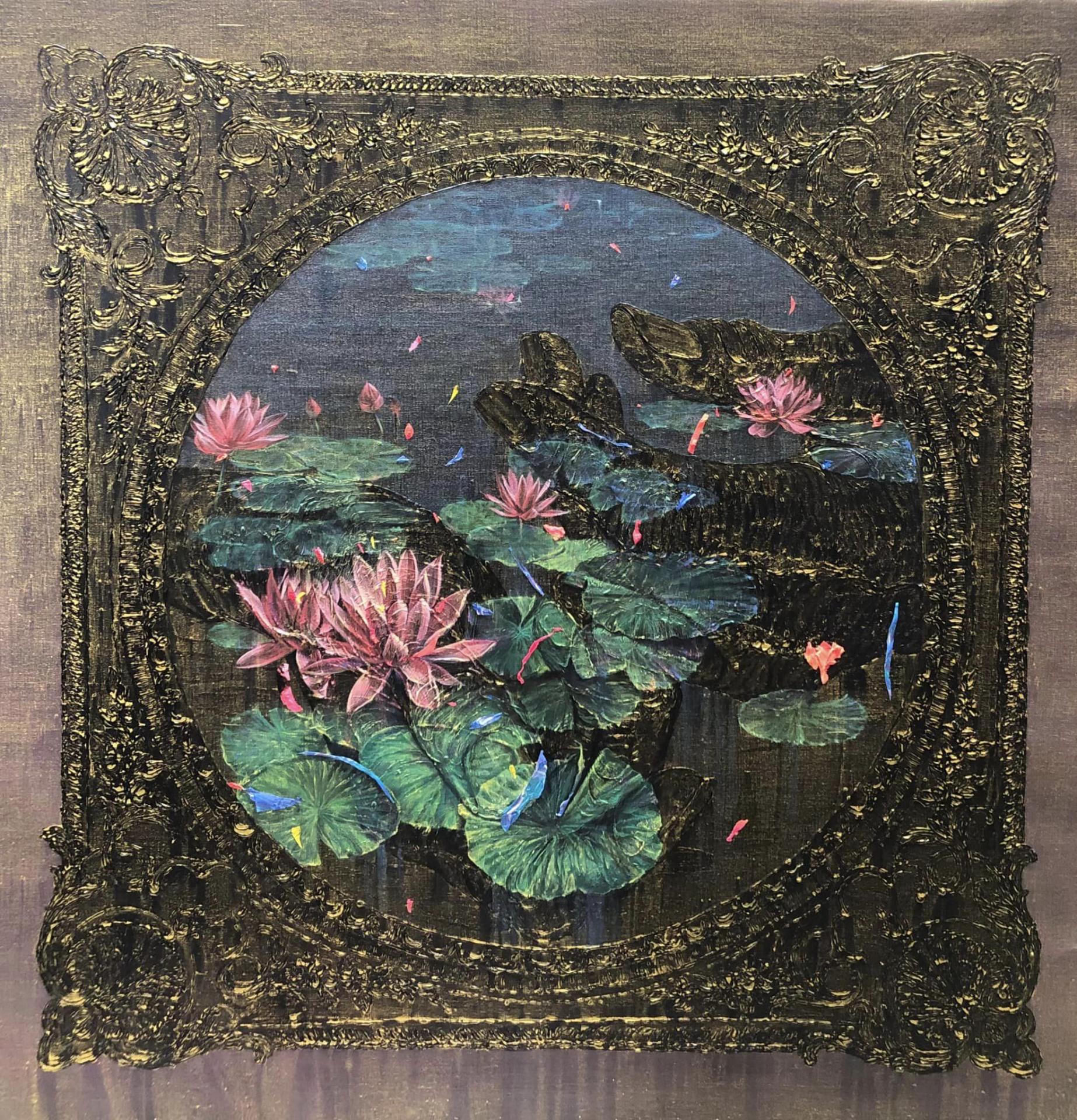 UTTAPORN NIMMALAIKAEW
Water Lilies
A recent work (2023) by Thai artist Uttaporn Nimmalaikaew: "Water Lilies" after Claude Monet. This painting is part of a Series, full of colour, reminiscent of certain Dutch paintings. Uttaporn Nimmalaikaew has painted numerous portraits on layers of fine netting or tulle, producing a 3D effect.
https://www.instagram.com/nimmalaikaew_artist/
Thai Artist Profiles, Artworks & Exhibitions
Thailand's contemporary art scene appears today as one of the most creative in Southeast Asia. Bangkok currently has almost 100 commercial galleries, alternative spaces, artists' studios, the Bangkok Art and Culture Centre along with the Museum of Contemporary Art (MOCA). Bangkok Art Biennale is a biannual art festival. The new generation of artists are breaking away from local norms by addressing more universal issues in their works but without loosing their identity and cultural diversity. Among the most famous artists, Natee Utarit is known for his work on images – photographs – along with painting. Pannaphan Yodmanee is an emergent and talented young artist. In 2017, she won the 11th Benesse Prize at Singapore Biennale. Uttaporn Nimmalaikaew is one of the most amazing Thai artists, using a special 3D painting technique.
MIT JAI INN
MIT JAI INN is a recognized and innovative artist of Thai contemporary art.
https://www.silverlensgalleries.com/artists/mit-jai-inn
NEWS
ACTUALITE
Le MAIIOAM, Contemporary Art Museum, at Chiangmai presents Dreamday by Mit Jai Inn, from 15 April 2023 to 14 February 2024
ARTIST PROFILE
Mit Jai Inn was born in Chiang Mai, Thailand. He studied at Silpakorn University, Bangkok (1982-1986), then continued his studies at the University of Applied Arts, Vienna (1987-1992), where he worked as assistant to the artist Franz West. He lives and works in Chiang Mai.
Mit Jai Inn is still influenced by his early experiences: his education in an indigenous weaving village, his meditation practice learned during his six years as a Theravada Buddhist monk and his training as a professional boxer. He is best known for his abstract compositions exploring the social and political implications of art making.
When Mit Jai Inn returned to Chiang Mai in 1992, he co-founded the Chiang Mai Social Installation, an art project and festival that took art out of its traditional and commercial focus and place it on the streets to engage the public. He is currently pursuing this participatory and community ethic.. In 2015, Mit Jai Inn also founded Cartel Artspace in Bangkok, a gallery providing a space for artists to reflect on the historical and current context of Thailand and Southeast Asia.
One of his first series, Free Flyers, was designed as gifts, in reference to the free information sharing system of the Internet. His Scrolls Series, developed from 2002 onwards, emphasised Mit Jain Inn's interest in communal ritual forms, such as rolled iconographic or ceremonial painting.
In his exhibition "Light, Dark, Other", at TKG+ in Taipei in 2018, his work, still in abstraction, was in the form of tufts of raw and organic oil pigments condensed on a huge linen canvas; these usually exude a feeling of savagery and freshness as well as the vibrant and saturated shades characteristic of tropical rainforests. With his unconventional practice of painting media, Mit Jai Inn creates a different visual approach to art, in which the cultural concept of colour is implicated, and leaves his audience to reflect on the politics of space in relation to aesthetic, social and political histories.
In the exhibition 'Paphonsak La-or's Prospects' - which took place at 39+ Art Space in Singapore from January 15 to March 12, 2022 - Mit Jai Inn explored the narrative of Thai artist Paphonsak La-or's works that address current political issues in Thailand. 'Paphonsak La-or's Prospects' featured a collection of 12 sunrise and sunset paintings. These works depict twilight scenes in 12 countries where Thai political refugees are seeking asylum. The exhibition also featured Mit Jai Inn's installation of works comprising a series of paintings linked together to form a giant tunnel over 12 meters long. Mit Jai Inn invited visitors to walk through and interact with the works through touch.
https://theartling.com/en/artzine/exploring-paphonsak-la-ors-prospects-mit-jai-inns-latest-exhibition/
EXHIBITIONS
Mit Jai Inn has had numerous solo exhibitions including: 2023 Ocular Vocabulary, Silverlens Gallery , Manila; 2022 "Come-one-come-all", Silverlens Galleries, Manila, Apsara Studio & Silverlens, London, 'Paphonsak La-or's Prospects', 39+ Art Space, Singapore ; 2021 Ikon Gallery, Birmingham, UK ; 2020-2021 Royal Market Place, Rossi & Rossi, Hong Kong, "The King and I", TKG+, Taipei
Mit Jai Inn Exhibitions Biography
PRAPAT JIWARANGSAN
PRAPAT JIWARANGSAN is a young contemporary Thai artist, multidisciplinary, film maker, who studied visual arts.
Contact : http://www.prapat-jiwarangsan.com/
https://www.instagram.com/prapat.jiwarangsan/?hl=fr
ARTIST PROFILE
Prapat Jiwarangsan was born in 1979 in Bangkok. He received his B.A. Interior Architecture (2002), and MFA Visual Art (2009), from King Mongkut's Institute of Technology Ladkrabang, Bangkok and his Master of Arts from the Royal College of Art, London in 2011.
At the end of his studies, Prapat Jiwarangsan focused his artistic practices on the relationship between history, memory and politics in Thailand, with a particular focus on the theme of migration. In 2017, Prapat Jiwarangsan made a film entitled "The Wandering Ghost", the context of which he explained: "Over the past two years, thousands of illegal Thai migrant workers in South Korea have been sent back to Thailand, while thousands more have crossed borders to work in legal and illegal jobs. Calling themselves "ghosts", they have left their homeland for a foreign country where they do not speak the language, work towards an uncertain future and hide like ghosts to escape the authorities. In another film in 2015, "The Asylum", Prapat Jiwarangsan describes a place near Chiang Mai where undocumented and unemployed people gather.
The artist finds his inspiration in the archival material he works with, cutting and rearranging it. For his installation "Aesthetics 101", for example, Prapat Jiwarangsan worked with the archives of Somkiat Tangnamo, a theoretician from Chiang Mai University. Somkiat Tangnamo left over 7000 slides after his death in 2010. Combining analogue and digital, "Aesthetics 101" is a multi-screen installation using vintage slide projectors and modern LED projectors.
The artist presented objects and photographs in the exhibition 'Blackout, Kunsthal Rotterdam, Rotterdam' in 2019, 'Non-chronological history (2019). Prapat Jiwarangsan said: "It is a question of understanding the causes and effects of each period; we need to deconstruct the past and present from various overlapping elements. Then we can find the true structure of causes and effects that impact the present time, and we can reach the truth in our national history." In 2010, the artist already spoke about this time in his video "The Measure of time".
Prapat Jiwarangsan presented his video installation "Aesthetics 101" at the Singapore Biennale until 22 March 2020. For this one, the artist wanted to recreate a study atmosphere, using equipment that has disappeared from classrooms today, combined with video projections by a prominent Thai professor of Aesthetics Somkiat Tangnamo.
The new Prapat Jiwarangsan's film 'Ploy" was one of the only two Thai films at Berlin International Film Festival 2021.
EXHIBITIONS
Prapat Jiwarangsan's installations have been shown in Bangkok, London, Seoul and Hong Kong, and his videos screened at international film events such as the Rotterdam International Film Festival, the Onion City Film Festival, Experimenta India and the Singapore International Film Festival.
BIO/EXPOS
PEERAWAT KRASAESOM
PEERAWAT KRASAESOM is a young contemporary Thai artist and illustrator. His original work makes him a rising artist. Peerawat Krasaesom raises the question of the violence of human nature and its inevitable attachment to our DNA.
ARTIST PROFILE
Peerawat Krasaesom was born in 1981 in the province of Surin. Coming from a rural family, he trained himself, making sketches for many years. He worked for 6 years as a graphic designer and then in artistic production for television. He then went on to study for an MAF in Visual Arts at King Mungkut's Institute Technology Ladkrabang (KMITL), Bangkok (2014). He lives and works in Bangkok.
Peerawat Krasaesom's artwork questions the human violence that was a shock to him when he arrived in the city, in this case Bangkok and which has its roots in human nature. Nuclear guns, tanks and explosions are ingeniously shattered into cellular structures that resemble microscopic views of human blood cells.
"I try to express my thoughts about what surrounds us like air, water, humans, plants and animals in my work. I lived a country life, easy, based on nature, until, as an adult, I moved to the capital and life became complicated and I had to fight. Struggle often happens when humans, animals or plants have to live in different environments than they have experienced, and we have to adapt to survive, physically and mentally," says the artist.
In his illustrations, natural objects combine with synthetic to reflect its new environment. The artist creates multiple details and interlocking lines, in ink and acrylic.
In his exhibition, based on his sketches made over the past ten years, 'Yeast', in Bangkok at the Brownstone studio in May 2015, Peerawat Krasaesom seemed to be approaching a process of slow transformation. In this series, his creative mind initiates an interaction, mixing his past and present, a kind of catalysis.
In contrast to his drawings and paintings with light strokes, Peerawayt Krasaesom also made portraits using large brushstrokes for them.
EXHIBITIONS
Peerawat Krasaesom has exhibited mostly in Thailand to this day. His solo exhibitions include: in 2015 'Yeast: The work of a creative catalyst', Brownstone Studio, Sukhumvit 77, Bangkok; in 2012 Back to Primitive, Whitespace Gallery, Bangkok; in 2004 'Pheno-me–non', The Oddysse Mode Visual Loft, Bangkok.
He has also participated in numerous group exhibitions since 2005: 2016 "Untitled 1." TARS Gallery, Phra Khanong, Thailand; Sawatdee Anxiety', 7 June 15 August 2014, with Suwit Maprajaub at the Whitespace Gallery in Bangkok. He has also exhibited at Maduzi Hotel Art Fair, Jamjuree Gallery Bangkok in 2014 and Bangkok University Gallery in 2013. He exhibited in London in 2013, 'Origin-Originality: A New Wave of Thai, Arts', Forty 7 Gallery. In November 2015, he participated in the Affordable Art Fair in Singapore.
UTTAPORN NIMMALAIKAEW
UTTAPORN NIMMALAIKAEW is one of the most amazing contemporary Thai artists of his generation. His painting technique is indeed very particular with 3-D effects. He sold a work entitled Mother and Daughter at Christie's for HKD 112,500 in 2013.
Contact : http://nimmalaikaew.com/
https://www.instagram.com/p/CYot1DhqEw8/
Uttaporn Nimmalaikaew - Publications | Facebook
Uttaporn Nimmalaikaew (@uttapornnim) | Foundation
ARTIST PROFILE
Uttaporn Nimmalaikaew was born in Bangkok in 1980. He received his B.F.A. Painting from King Mongkut's Institute of Technology (2004) and his M.F.A. Painting, Silapakorn University (2006). He is currently Art Instructor of Painting Department, Faculty of Architecture, King Mongkut's Institute of Technology. He lives and works in Bangkok.
Uttaporn Nimmalaikaew paints portraits on several layers of fine nets or on tulle, producing a 3D effect. "You have to see his works as layers, layers of paint, assembled to each other in lamination. Like layers that are superimposed with different layers of information arranged on each of them."
His subjects seem to be sitting on chairs or lying on beds. They metamorphose and change shape depending on the distance and location of the viewer and the painting technique is revealed. Uttaporn Nimmalaikaew's paintings look like shimmering holograms. He discovered this technique while studying at Silpakorn University in Bangkok after a drop of paint got lost on a mosquito net in his studio. He then began to explore a new way of painting on this material. For each piece, the artist begins with a digital drawing, which he then prints in actual size to determine the shape and texture of the subject. He then begins to paint in layers with oil paint in a style he calls "tulle-paint style".
A pensive, melancholic face is at the centre of each work. The translucent subjects appear ethereal and ghostly on these thin fabric screens. These are often his family, indeed he sees his work as a way of preserving their spirit over time.
"One of the characteristics of my work," says Uttaporn Nimmalaikaew, "is that it changes the viewer's experience. The work of art as an illusion deceives perception. From the front, the viewer will see the work in the middle of the empty space. I draw human shapes on a sparse white fabric with colored oil paint. The details are different because of the volume, color, light and layer of fabric." "Over time, I've learned that tulle requires another way to create realistic light and shadow. The top layer gives details for the optical illusion. Then each layer combines with the others to create depth in the image."
EXHIBITIONS
Recent solo exhibitions by Uttaporn Nimmalaikaew: 2022, "Twilight of the Icons", SAC Gallery, Bangkok ; 2019 "Reality as it isn't", S.A.C. Subhashok The Arts Centre, Bangkok; in 2017 "Dimension of Hope", at Yavuz Gallery, Singapore
BIO/OEUVRE/EXPOS
Uttaporn Nimmalaikaew participated in the Bangkok Art Biennale 2020 from 29 October to 31 January 2021, group exhibition, "The Man's Phases", Lanta Fine Art, Bangkok, from 16 January to 3 March 2021
RIRKRIT TIRAVANIJA
RIRKRIT TIRAVANIJA is a confirmed contemporary Thai artist who launched the movement of "relational aesthetics", i.e. the interactions between people and their environment rather than with aesthetic or artistic objects.
NEWS
Shinsegae Gallery in Seoul presents from 7 September to 8 November 2023 - as part of Frieze Seoul - an exhibition by Thai artist Rirkrit Tiravanija entitled ?
ARTIST PROFILE
Rirkrit Tiravanija was born in Buenos Aires, Argentina, in 1961. He grew up in Thailand, Ethiopia and Canada. He was educated at the Ontario College of Art in Toronto (1980–84), Banff Center School of Fine Arts (1984), School of the Art Institute of Chicago (1984–86) and the Whitney Independent Studies Program in New York (1985–86). He lives and works in New York, Berlin and Chiang Mai.
Rirkrit Tiravanija's work and career are unclassifiable. For 30 years, he has focused on in situ experience and exchange, breaking down barriers between object and viewer. His work was first shown to the public in a group exhibition in New York in 1989: the title was "Untitled Empty Parenthesis" and consisted of remnants of a green curry meal. Criticism was then destabilized. He continued to use the space for the preparation and consumption of communal meals for galleries such as "Untitled (free)" (1992). The artist explains: "I can't paint but I can cook." He continued in this approach in the following years, setting up communal environments that offer a playful alternative place for daily activities.
In 2004, Rirkrit Tiravanija created with another Thai artist Kamin Lertchaiprasert 'The Land Foundation', which promotes environmental recovery, renewable energy and food production in his native country.
EXHIBITIONS
Rirkrit Tiravanija has numerous solo exhibitions around the world, the most recent of which is: 2023 "The Shop", David Zwirner Gallery, Hong Kong; 2022, 'Submit to the Black Compost', Gladstone Gallery, Seoul, Korea ; 2020 "Once upon a time", Chantal Crousel Gallery, Paris
BIO/OEUVRE/EXPOS
RATTANA SALEE
RATTANA SALEE a Thai contemporary artist, born in 1982.
https://www.facebook.com/rattana.salee
ARTIST PROFILE
Rattana Salee received her MFA in sculpture from Silpakorn University in 2011.
Rattana Salee's sculptures are essentially abstract. The artist is inspired by Alberto Giacometti. Shell', the solo exhibition that marked her debut, showed sculptures installed in the atmosphere, made of metal and plaster architectures. They were intended to reflect the complexity of urban life. Thailand's capital, Bangkok, has become a vast construction site where the sound of drills and hammers can be heard. The inhabitants are confined to small spaces. The artist asks questions about the development of the city, about the quality of life, about memories and stories of construction. Her sculptures represent the state of life in the city. Rattana Salee creates forms that show hundreds of dilapidated structures, unfinished towers that continue to point to the sky, testimony to the economic failure of the 1997 financial crisis in Thailand. The artist composes sculptures out of steel bars, deeply worked with resin to show us a sense of erosion, of the dematerialization of the sculptural mass.
In her exhibition "Unreal Monument" at Lanta Fine Art, Bangkok - June 5 to July 14, 2021 - Rattana Salee outlined her view of the public monument: a memorial or monument symbolises the collective memories of people in a particular area using texts or statues as vehicles. Memorials could present both the visible and invisible aspects of the story being told.
EXHIBITIONS
Rattana Salee's solo exhibitions include: in 2021 'Unreal monument', Lanta Fine Art, BKK; in 2018 'Suspended Memory', BACC, Bangkok; in 2015 'Representing Localities: Memory and Experience', with Therdkiat Wangwatchakul, Thavibu Gallery, Bangkok; in 2013 'Shell (Shocked)'.
She has also participated in several group exhibitions: in 2013 'Tropical Lab 7', Lasalle College of the Arts, Singapore, 'Artist Residencyn', Wang Culture Highland, China, 'Inevitably Imperfect', Artery Post-Modern Gallery, Bangkok; in 2012 Myths - Five Female Artists, Myths - Five Female Artists; in 2001 'How Did I Get Here', Da Wang Culture Highland, China.
Amongst various awards and prizes, Rattana Salee was granted by the French Embassy to study for one year in 2011 at the École Nationale Supérieure des Beaux-Arts (ENSBA), Paris, France.
NATEE UTARIT
NATEE UTARIT is a contemporary Thai painter, known for his work on images – photographs – through painting. It mixes reality and fiction.
With cumulative sales of $839,687, he ranked 209th in the Artprice ranking (sales revenues) of the art market worldwide in 2019. He ranked 188th in the Artprice Ranking 2020/2021 with cumulative sales of £ 1.321.295 (12 lots sold).
His work 'Steamboat Overture' sold at Christie's Hong Kong 'Asian 20th Century & Contemporary Art (Evening Sale)' in 2015, for $221,916. Recently, his work 'The Ambassador' sold at Philipps Auction HK on June 7, 2021, US$178,625.28.
According to Mutualart, Natee Utarit's work has been offered at auction multiple times, with realized prices ranging from $431 to $389,585 depending on the size and medium of the artwork. Since 2005 the record price for Natee Utarit at auction is $389,585 for The Baroque, sold by Christie's HK in 2019.
https://www.instagram.com/nateeutarit/?hl=en
https://rkfineart.com/artist/natee-utarit/
ARTIST PROFILE
Natee Utarit was born in Bangkok in 1970. He studied at the College of Fine Art in 1987. He graduated in Graphic Arts from Silpakorn University/ Painting and Sculpture Faculty in Bangkok (1991).
The artist began with abstract painting, somewhat influenced by German expressionism, but quickly turned to other modes of painting under Western classical art: figuration, landscape, still life, linking them to photography. Behind many of his works, there are references to European masters such as Caravaggio, Gustave Courbet or Titian.
In 2000, Natee Utarit's "Pictorial Statements" combined reproductions of Old Masters works with monochromatic paintings of landscape photographs, with a critical eye on both mediums.
In early 2017, in an exhibition entitled 'Optimism is Ridiculous: The Altarpieces', at the Alaya Museum in Manila, Natee Utarit made a critique of Western modernism. He presented 12 oil paintings on canvas in various formats - diptych, triptych, or polyptych. In a surrealist composition, using the technique of photorealism, he analyzes Eastern philosophy (Buddhism) through the visual language of Western art, and in particular that of religious paintings from the Italian Renaissance to the Baroque, going as far as biblical clichés.
Richard Koh Fine Art Bangkok (RKFA) presented a solo exhibition by Natee Utarit titled "Tosachat Eclectic", from 8 to 29 October 2022. Tosachat Eclectic was developed from Utarit's Déjà vu series on woodblock. These woodblock prints are related to the Lord Buddha, Buddhism and the Western World.
EXHIBITIONS
Natee Utarit's recent solo exhibitions include: 2022 "Tosachat Eclectic", RKFA, BKK, "DÉJÀ VU Your Past is My Future", Art Centre, Silpakorn University, Bangkok ; 2021, "Everyday, every day, I have the blues", RKFA Singapore; in 2020 " DÉJÀ VU Your Past is My Future", RKFA gallery, Singapore.
Natee Utarit was presented at Art Stage Singapore 2023 by RFKA gallery.
BIO/OEUVRE/EXPOS
Natee Utarit Expositions Biographie
The Private Museum in Singapore and the Richard Koh Fine Art Gallery present works by Thai artist Natee Utarit in the group exhibition "Make Yourself at Home: a Glimpse Into All Welcoming Scenarios - Natee Utarit", from 7 January to 26 March 2023.
https://rkfineart.com/exhibition/make-yourself-at-home-a-glimpse-into-all-welcoming-scenarios-natee-utarit/
PANNAPHAN YODMANEE
PANNAPHAN YODMANEE is an artist who belongs to a new generation of contemporary Thai artists. In 2017, she was awarded the 11th Benesse Prize at the 2016 Singapore Biennale.
https://www.facebook.com/pages/category/Shopping-Service/Pannaphan-yodmanee-fanpage-1395404517365381/
https://lalanta.com/artists/pannaphan-yodmanee/
ARTIST PROFILE
Pannaphan Yodmanee was born in Nakhon Si Thammarat, Thailand, in 1988. She graduated from Silpakorn University in Bangkok (BFA (Thai Arts), Faculty of Painting, Sculpture and Graphical Arts) (2014). She lives and works in Bangkok.
Pannaphan Yodmanee's artworks explore Buddhist philosophy, the permanent themes of loss, suffering, destruction and karmic cycles – from birth to death, to rebirth. In her work, she mixes natural elements such as rocks and minerals with contemporary painted objects reminiscent of traditional Thai art and architecture.
For the Singapore Biennale in 2016, she created an installation called 'Aftermath', made of found objects, icons composed by the artist, concrete, painting that represent the map of the Buddhist cosmos. Her installation brought together all the artistic construction of Pannaphan Yodmanee. On a huge wall, she had represented a map of the Buddhist cosmos, like a landscape painting. A large section of the Singapore Museum of Art was filled with images of destruction and ruins. With these scenes of destruction, the artist sought to show the consequences that globalization and the misunderstanding of cultures could have.
For the 15th Lyon Biennale of Contemporary Art (18 September 2019 - 5 January 2020), inspired by the Fagor factories, Pannaphan Yodmanee created a monumental installation in situ mixing past and present civilizations. It thus presented two tubes, reinforced concrete tunnels that resembled caves whose inner walls were covered with bas-reliefs and paintings. Most referred to Buddhist art. Others were from Christian iconography, there were also rubble and sacred trees. This installation was among the 5 most acclaimed works of contemporary art among the 56 exhibited at the Biennale.
Pannaphan Yodmanee presented a new installation, "The Magical Cycle of Birth and Death" as part of the group exhibition "Messages" at MOCA (Museum of Contemporary Art), Bangkok, March 13 - April 27, 2021.
She participated in Art Basel Hong Kong in May 2022, presenting her work Circle DNA, 2022
EXHIBITIONS
Pannaphan Yodmanee has already had several solo exhibitions: in 2020, "Time Lapse", Lanta Fine Art Gallery, Bangkok; in 2018 and 2016, Lanta Fine Art Gallery and 'The Prophecy of Time' at Art Stage Singapore in 2015.
The artist participated to the group exhibition "Falling" at Tang Contemporary Art, Beijing, from 12 December 2021 to 15 January 2022.
Bio/Exhibitions